The future of recruiting
Posted on 19/01/21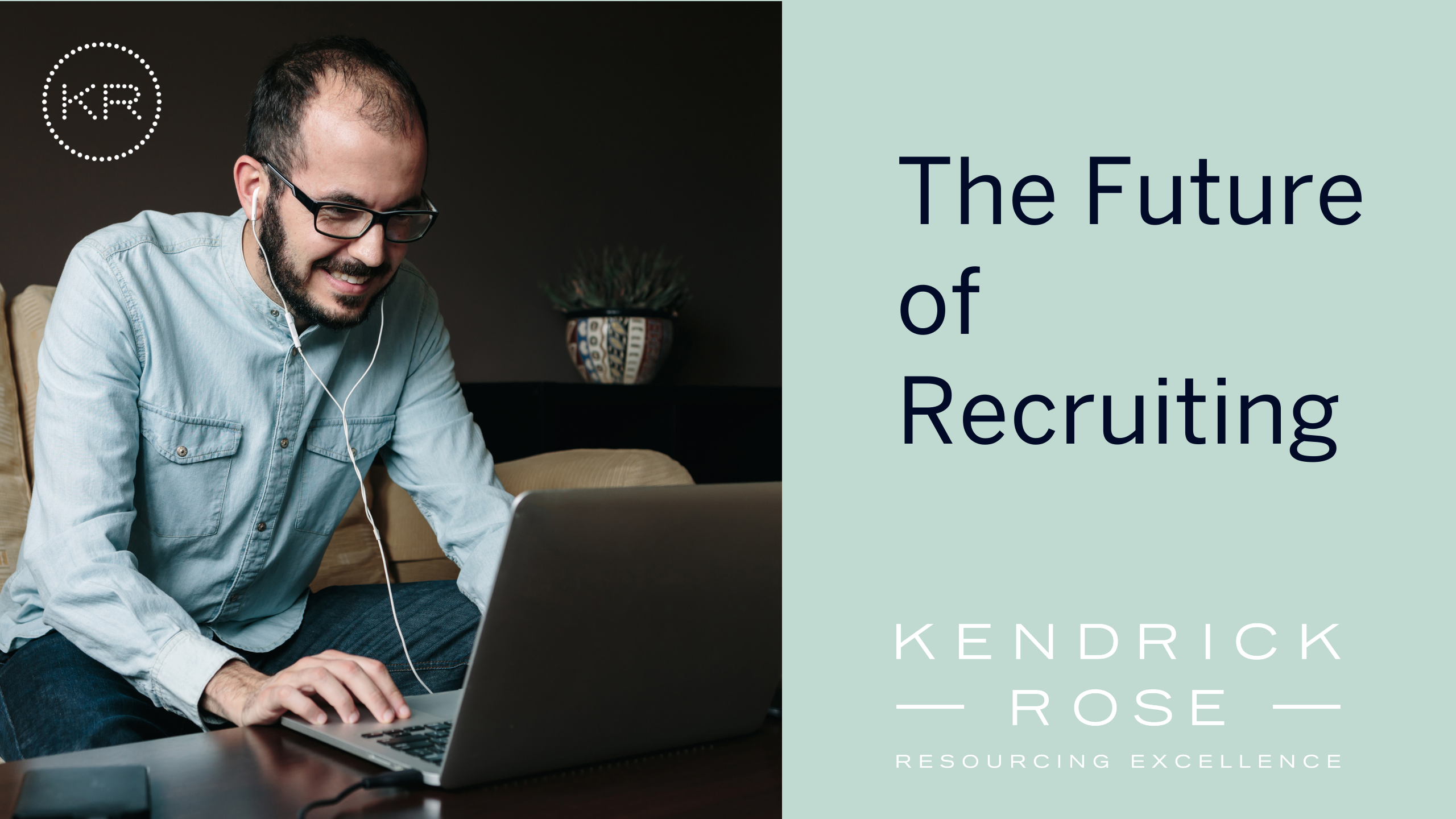 Every part of society and every aspect of the economy experienced some change because of the Covid-19 pandemic, and recruitment is no exception. Recruitment reflects the industries it works with, and the world it operates in. Recruitment is essentially people hiring people, so the sector is just as exposed to change as any of the clients it recruits for, or the candidates it helps place.
Shelley Kendrick, Managing Director, Kendrick Rose, said: "The Covid-19 pandemic brought about massive changes to the way we work and live. As recruiters we experienced the same shift to home working most of our clients experienced, and with it, an increased reliance on video calls when face-to-face was not possible. The trends we're likely to see in recruitment in 2021 consolidate some of the developments of 2020."
While every recruitment agency sees a slightly different part of the jobs market, in Jersey and other Crown Dependencies, the unique environment means local recruiters must consider the global picture through an Island perspective.
Shelley said: "In Jersey, there are lots of vacancies out there even now and there will be a lot more as employers have the confidence to go for growth. Many firms are hedging their bets and some people are staying in roles they are ready to move on from for the security. When there are so few face-to-face interviews, a recruiter can really make a difference in using their industry knowledge to match a candidate with the right business and culture."
Agile working
During the Covid-19 pandemic many people began working from home (WFH) for the first time because of the virus. Before the pandemic, figures from the Office for National Statistics showed just 6% of people in the UK worked from home full time. During the first UK lockdown homeworking peaked at 46.6% with 57.2% of Londoners WFH.
While homeworking is likely to remain the norm for many of us during 2021 because of the pandemic, some employers are planning to adopt more flexible arrangements for the future, with staff offered hybrid office /home working contracts.
A Kendrick Rose survey in September 2020 found that given the choice, 69% of people in Jersey would like to work flexibly between home and the office, with just 20% preferring to work exclusively from home and 11% from the office.
Recruiting for an agile workplace requires a new approach. In some jurisdictions, remote working allows you to recruit from a wider talent pool, rather than from people who live close enough for a daily commute. However, most employers still want candidates who can commute if required. And for a jurisdiction such as Jersey this means staff must still be locally qualified and live in the Island.
Agile candidates
Learning on the job or picking up skills from more experienced team members is harder when you are not in the same workplace so for certain positions, employers will favour candidates who can 'hit the ground running' when they start a new role.
However, other roles will require candidates with strong transferable skills who are resilient, comfortable working alone or with remote teams, good at solving problems, and open to learning new skills as required to adapt as the workplace changes.
Jobs may become more project based with teams coming together from different departments or jurisdictions to give the best skills set for each project.
With ever changing teams and tasks, remote staff need to be able to set their own work/life boundaries to avoid fatigue or burnout when collaborating over different time zones and define their own objectives for career satisfaction.
Diversity is not optional
Movements such as Black Lives Matter put diversity centre stage for many organisations and made them question how diverse they really were.
Organisations will increasingly charge recruiters with sourcing more diverse talent – bringing in talent that helps a business be more representative of different ethnicities, genders, and sexualities, and inclusive once new employees join.
More diverse selection panels and data will help organisations achieve recruitment diversity targets.
Virtual recruiting
Just as the workplace becomes a hybrid of virtual and face-to-face, recruitment follows. During the pandemic first or even second interviews took place online, with some hires completing the entire process without a face-to-face meeting.
In a location such as Jersey, it's hard to discount the importance of prior relationships, where people may have built up social capital across organisations through everyday life or business events. However, after over a year of limited social interactions, and fewer real life networking opportunities, this could start to erode.
Video interviews can seem more tiring because our brains struggle to pick up clues they would normally get when we are watching someone in the same room. Studies show delays in response, caused by a slower connection may even affect how 'attentive, extraverted and conscientious' we perceive someone to be.
However, organisations will continue to improve the virtual interview process as technology and techniques for using it evolve.
Compassionate culture
If the buzzword for employers used to be corporate culture, for employees its now compassionate culture.
Empathy breeds loyalty. People remember how well an organisation treated staff during the Coronavirus Pandemic and this can influence whether staff want to stay with an employer or recommend their firm to a friend.
A Kendrick Rose survey in April 2020 found 61% of workers surveyed in Jersey intended to continue working for their employer. Of those considering looking for a new job, 18% were motivated by a desire for greater job security, while 9% wanted to move because they were unhappy how their employer treated them during the Coronavirus pandemic.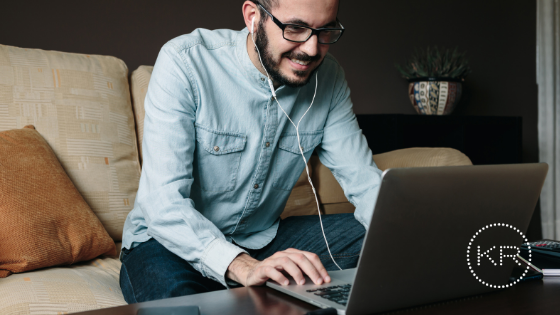 "When there are so few face-to-face interviews, a recruiter can really make a difference in using their industry knowledge to match a candidate with the right business and culture." - Shelley Kendrick