Survey finds over 40% of Jersey workers do not have a date to return to the office after Covid-19 lockdown
Posted on 14/09/20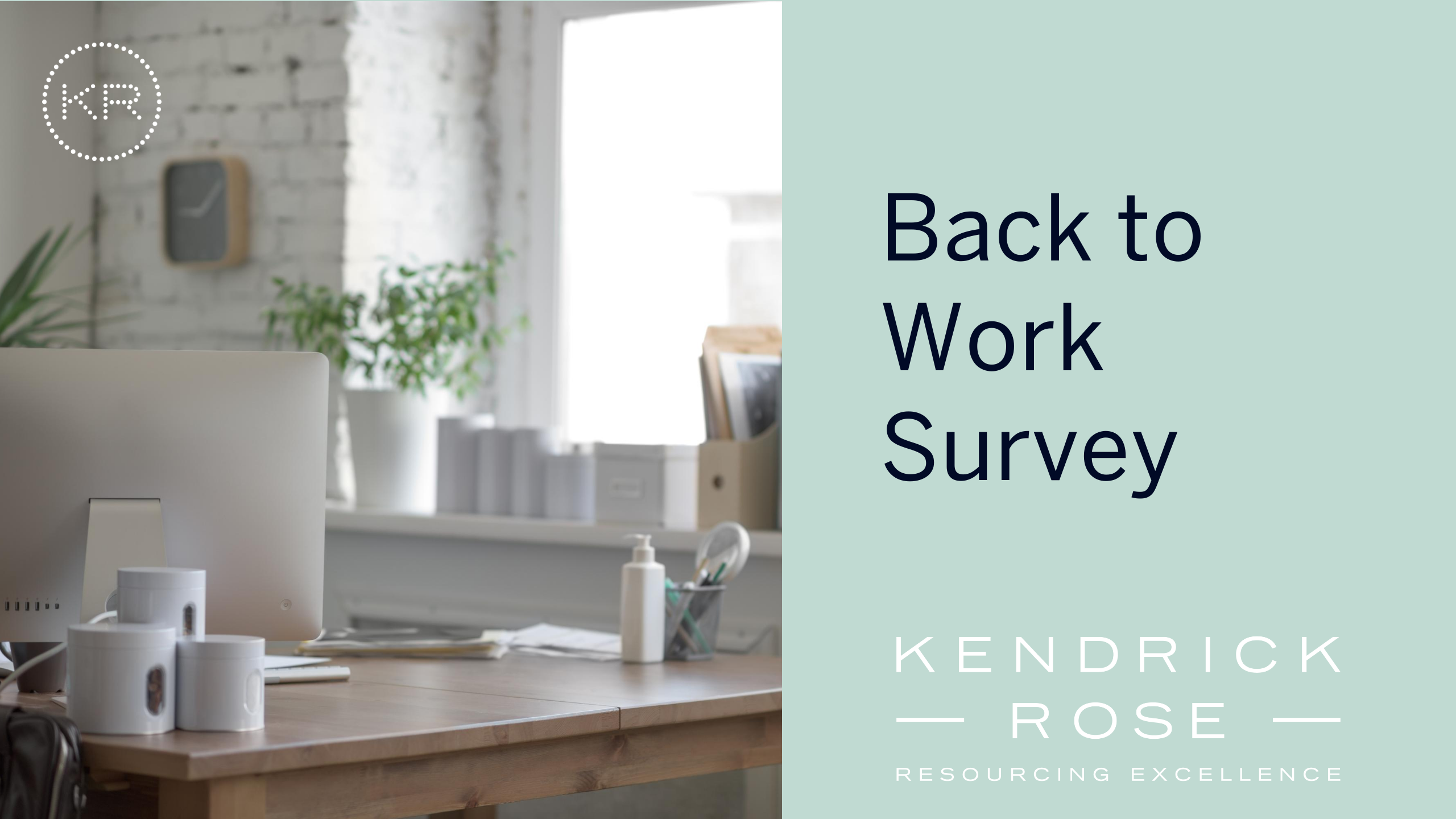 Over 40% of people working in Jersey do not have a date to return to the office after working from home during the Covid-19 lockdown.
A survey by Kendrick Rose has found that 43% of people in Jersey who worked at home during lockdown do not have a date to return to the office. Figures vary across industries with 88% of public sector workers surveyed saying they did not have a date to return to the office, compared to 25% of people working in the legal sector.
Over 94% of people polled by the recruitment consultancy said they had worked at home at some point during the Covid-19 pandemic, with 57% either now back at work, or expecting to return soon.
The Back to Work Survey found that given the choice, 69% of people in Jersey would now like to work flexibly between home and the office, with just 20% preferring to work exclusively from home and 11% from the office.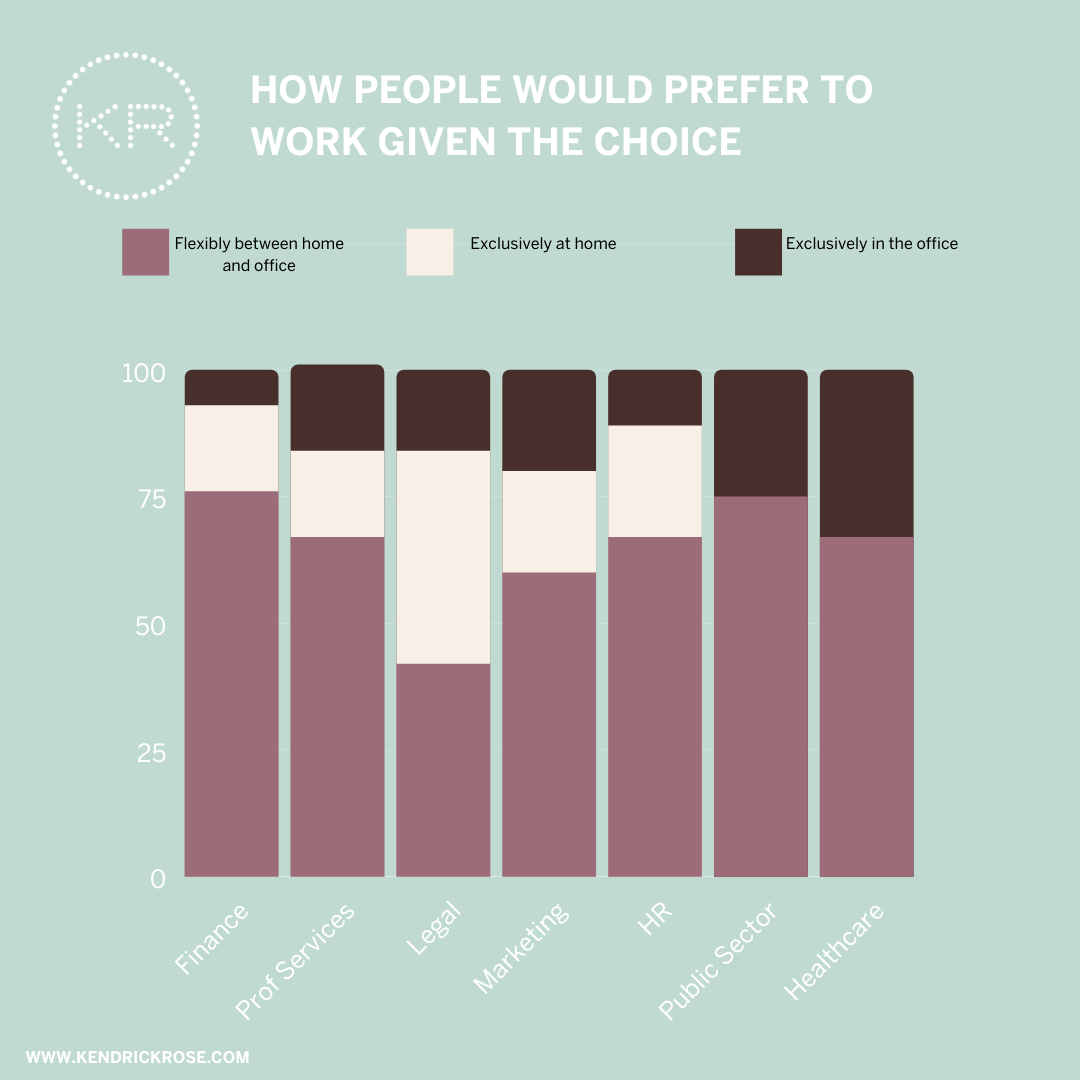 People working in finance had the strongest preference for flexible arrangements (76%) and the weakest preference for the office (7%). People working in the legal sector had the strongest preference for working exclusively from home, with 42%, compared to 0% for public sector and healthcare workers.
Colleagues topped the list of what people missed most when working from home (35%), followed by the structure of office life (28%), and office gossip or the buzz of office life (16%). Just 4% of those polled most missed having a dedicated place to work, however, not a single person admitted to missing their boss! And, out of the 16% who selected 'other', over 10% said they didn't miss anything about the office.
Shelley Kendrick, Managing Director, Kendrick Rose, said: "Lockdown gave people an unprecedented taste of working from home and despite early difficulties, most people adjusted really well. Over the past few years we have seen more demand from people wanting more flexible working arrangements, and this survey confirms how after working from home full time, the vast majority of people can see the value of working in the office, alongside working from home some of the time.
"The fact so many of us missed our colleagues most while working from home is a positive indication of how well we get on with our teams, and of how important good colleagues are for helping us enjoy our jobs."
Most us are confident that children in Jersey will be able to remain at school for the rest of the school year, with 19% of those surveyed saying they are 'very confident' and 55% saying they are 'fairly confident', although 26% said they were 'not at all confident'.
Should schools or pre-school childcare close again during a lockdown, 59% of those with school age children said childcare would be split equally between both parents, 30% of children would be primarily looked after by their mother, 8% through paid childcare if permitted, and 3% by their father.
54% of those with school age children admitted that the closure of schools or pre-school childcare affected their ability to work, however, the closure of schools and childcare is low down Jersey's list of worries now, with just 9% placing it as their main concern for the next six months.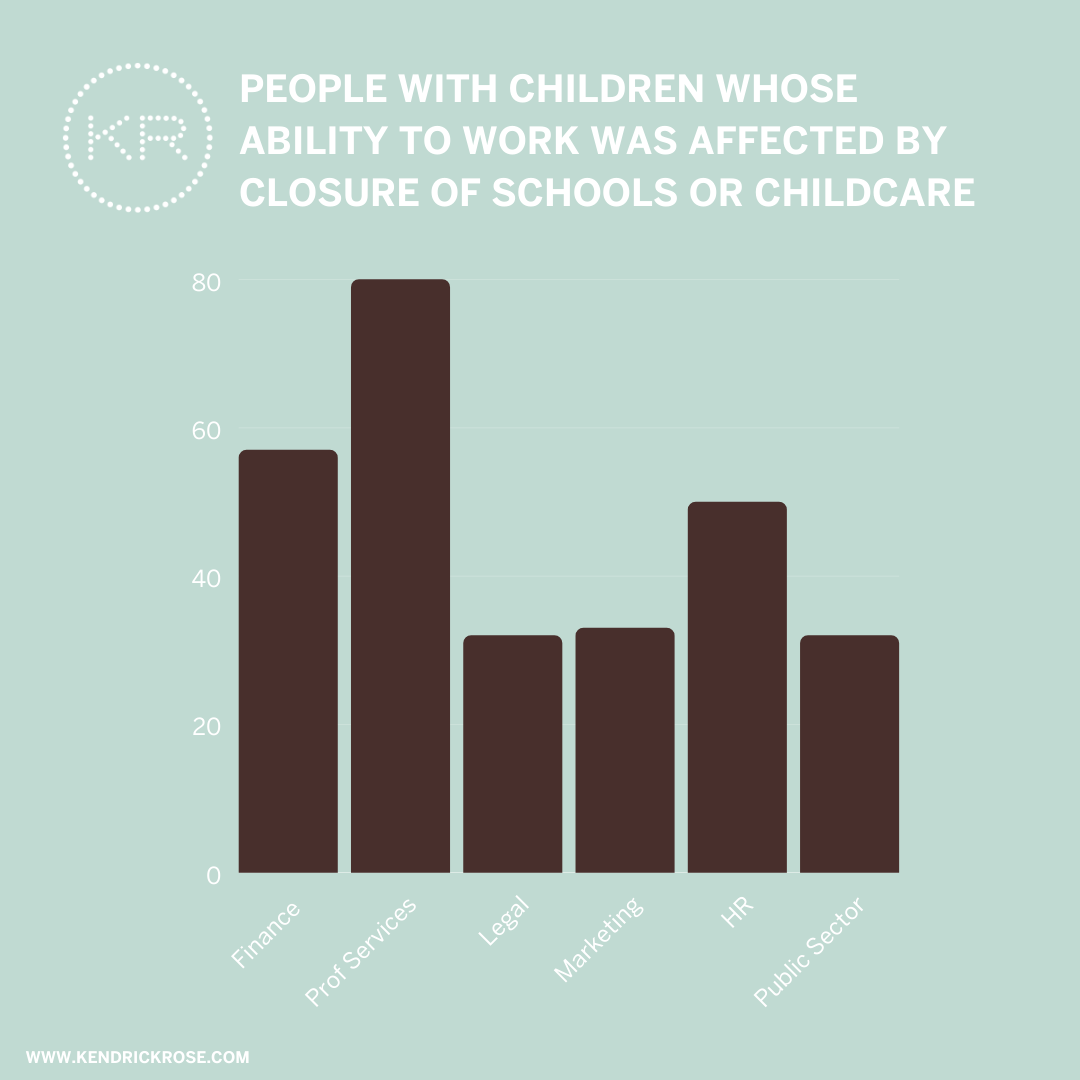 28% of those surveyed indicated the health of their family was their biggest worry, 17% were most concerned about the prospect of more lockdowns, 15% most feared travel restrictions with the UK, 10% worried about losing their job, and 8% prioritised concerns for their own health.
The survey, which was carried out in Jersey from late August to early September, questioned over 100 people from a broad range of professions about their experiences of working from home during lockdown and returning to the office.
In the UK, the latest figures from the Office for National Statistics (10-23 August 2020) show 36% of the workforce is working remotely, while 11% of workers are still on partial or furlough leave.
Shelley said: "The Covid-19 pandemic accelerated a lot of changes to the way we work. The technology exists for people to work better remotely than ever before, which means that being in an office is no longer just about productivity. Most of us still want a degree of face-to-face time with co-workers and offices still have an important role to play as hubs to connect and collaborate."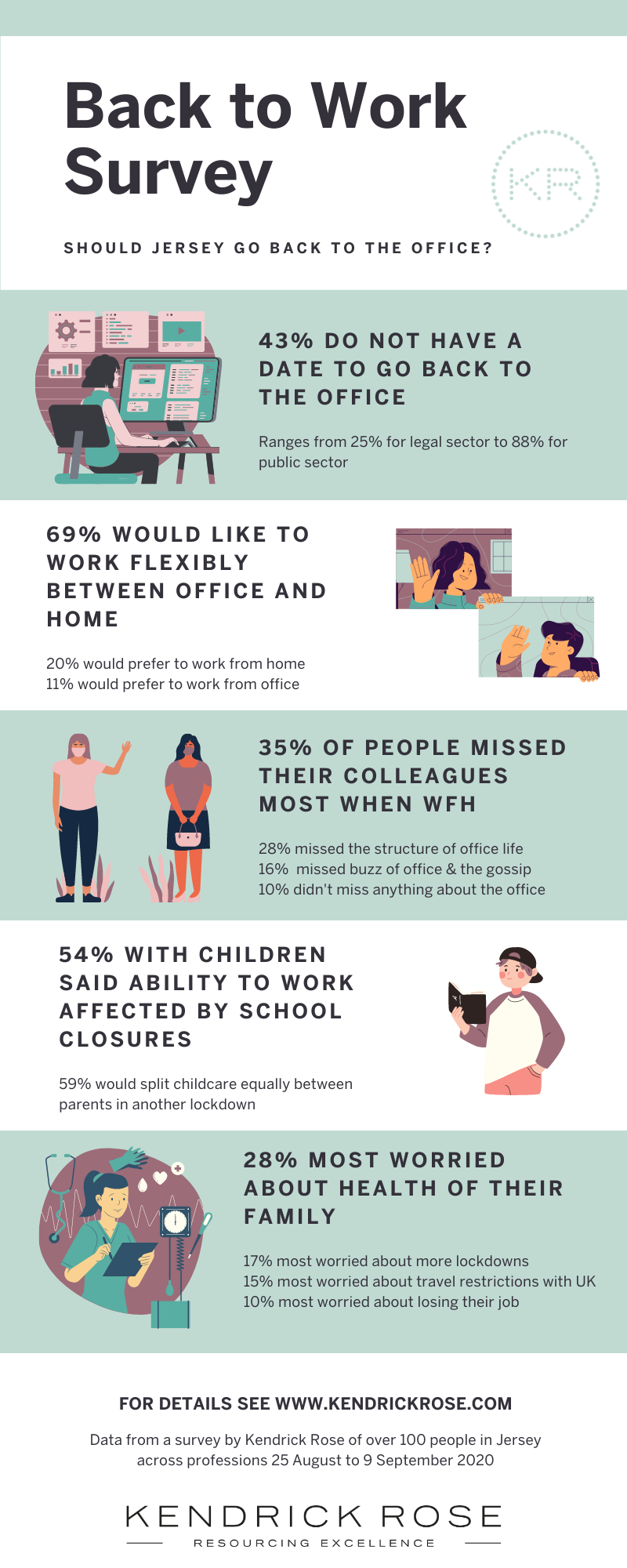 "The Covid-19 pandemic accelerated a lot of changes to the way we work. The technology exists for people to work better remotely than ever before, which means that being in an office is no longer just about productivity. Most of us still want a degree of face-to-face time with co-workers and offices still have an important role to play as hubs to connect and collaborate." - Shelley Kendrick