Why company culture can matter more than pay when looking for a new job in the Channel Islands
Posted on 21/04/23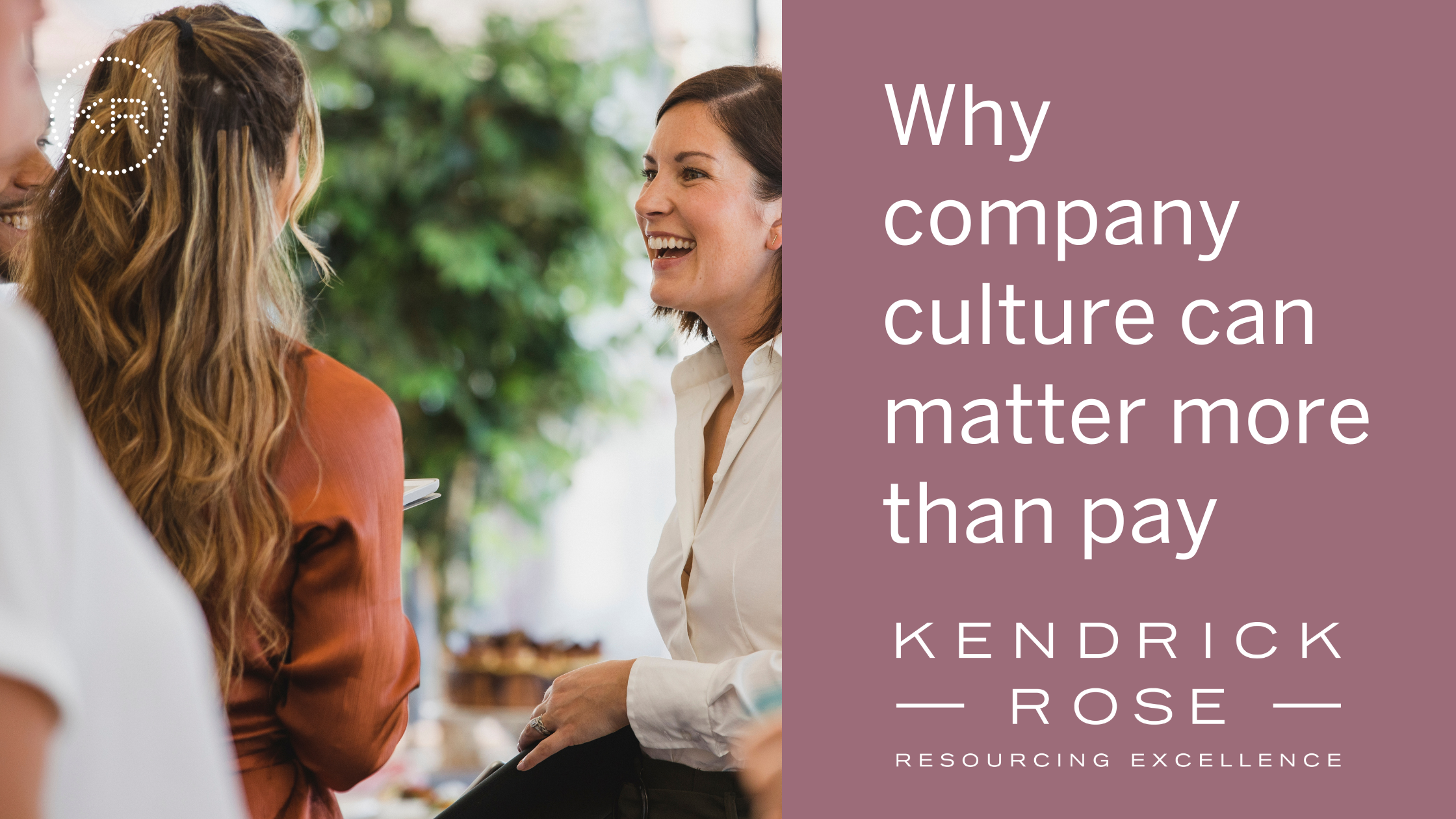 If you were to ask professionals what mattered most to them, right now, if they were looking for a new job, what do you think they might say?
With inflation in the UK topping 10% and the cost of housing, food, and many other goods and services at high levels in the Channel Islands, you might expect pay to be the prime consideration. However, when we asked this question, in our Kendrick Rose poll this month, the results pointed in a different direction.
If they had to pick one thing when looking for a new role, 46% of people said company culture was most important for them. 34% said flexible working mattered most, while 10% each cited pay and package as the most significant factors when considering a new job. Nearly 80 people responded to the question, which ran on Linked In over three days in April 2023.
The poll generated a response which seems to diverge from the narrative running through many sectors around pay. There are potentially several reasons for this.
Firstly, audience. The poll was targeted at people working across financial and professional services in Jersey. These sectors typically offer some of the best paid roles in the island, along with generous packages that ensure employees are well looked after compared with many other sectors.
Secondly, timing. There is potentially a difference between what someone regards as most important when looking for a new job from a position of strength (happy in a current role but open to possibilities) or a position of need (unhappy in current role or already out of a job).
Thirdly, mindset. If you are looking at a role from the perspective of how it fits your career for the longer term, you may have different priorities to someone thinking about a job in the short term.
Shelley Kendrick, Managing Director, Kendrick Rose, said: "It might seem counter cultural now for anyone not to say pay and package are their prime considerations for a new job, however, in executive recruitment it really isn't the case. Pay and packages are important for everyone, whatever sector they work in, but for many employers, these are already a given in attracting staff and we have seen salaries rise for many positions over the past year.
"People working in financial and professional services in the Channel Islands have their choice of employers and company culture is a bigger differentiator in many cases than pay or packages. Since the pandemic, workers have also been used to a greater degree of flexibility over where or when they work, so it is not surprising to see so many people placing such significance on flexible working when choosing a role."
The influence of company culture on choosing a job is something we have touched on in previous editorials. The Recruitment Report Survey 2022 found 76% of workers consider the culture of a company before committing to join. The trend is even more pronounced among Millennials and Gen Z, with 86% of workers aged between 18 and 34 stating they actively research company culture before committing to a role.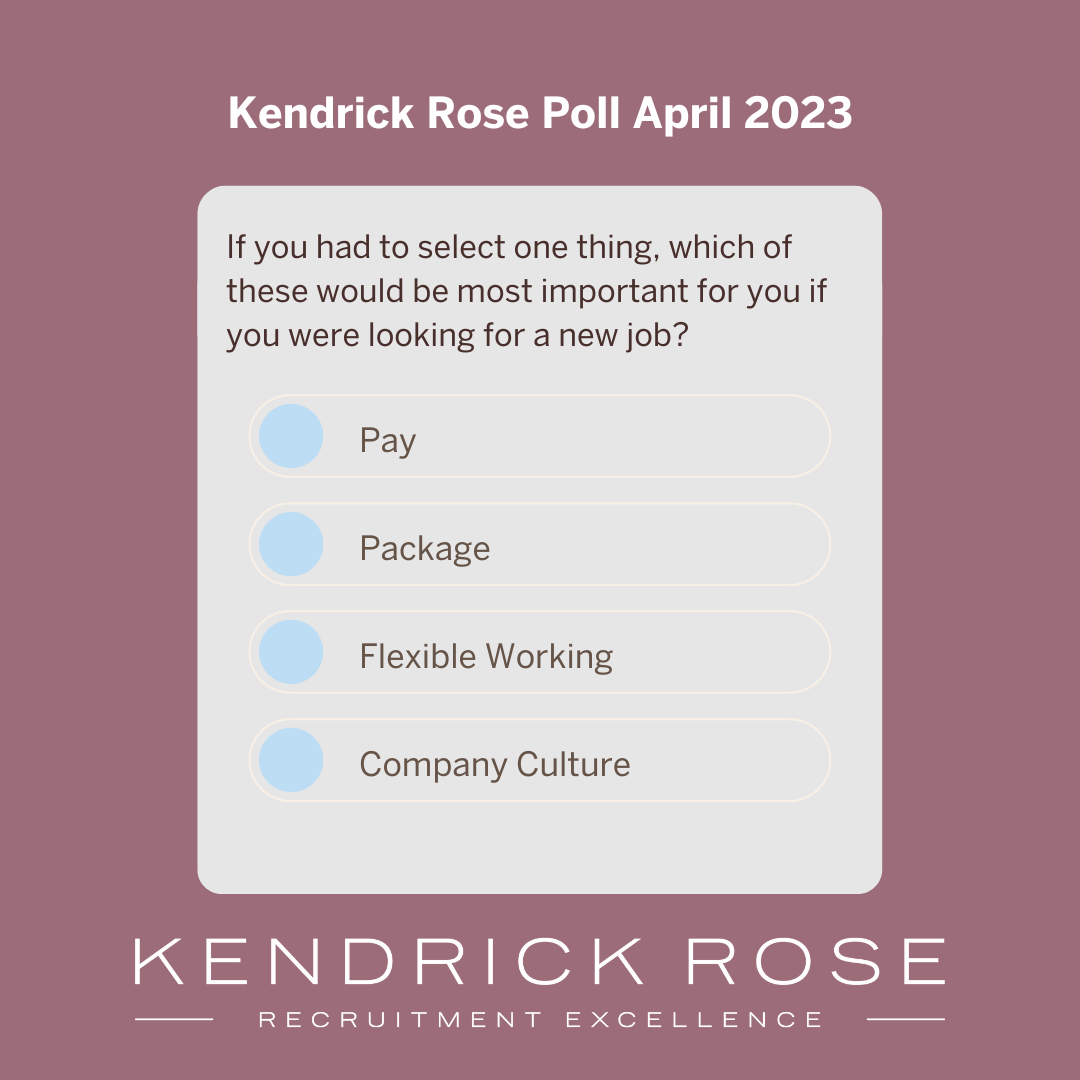 "People working in financial and professional services in the Channel Islands have their choice of employers and company culture is a bigger differentiator in many cases than pay or packages." - Shelley Kendrick, Kendrick Rose