10 questions to ask during a job interview to find out what a company's culture is really like
Posted on 24/04/23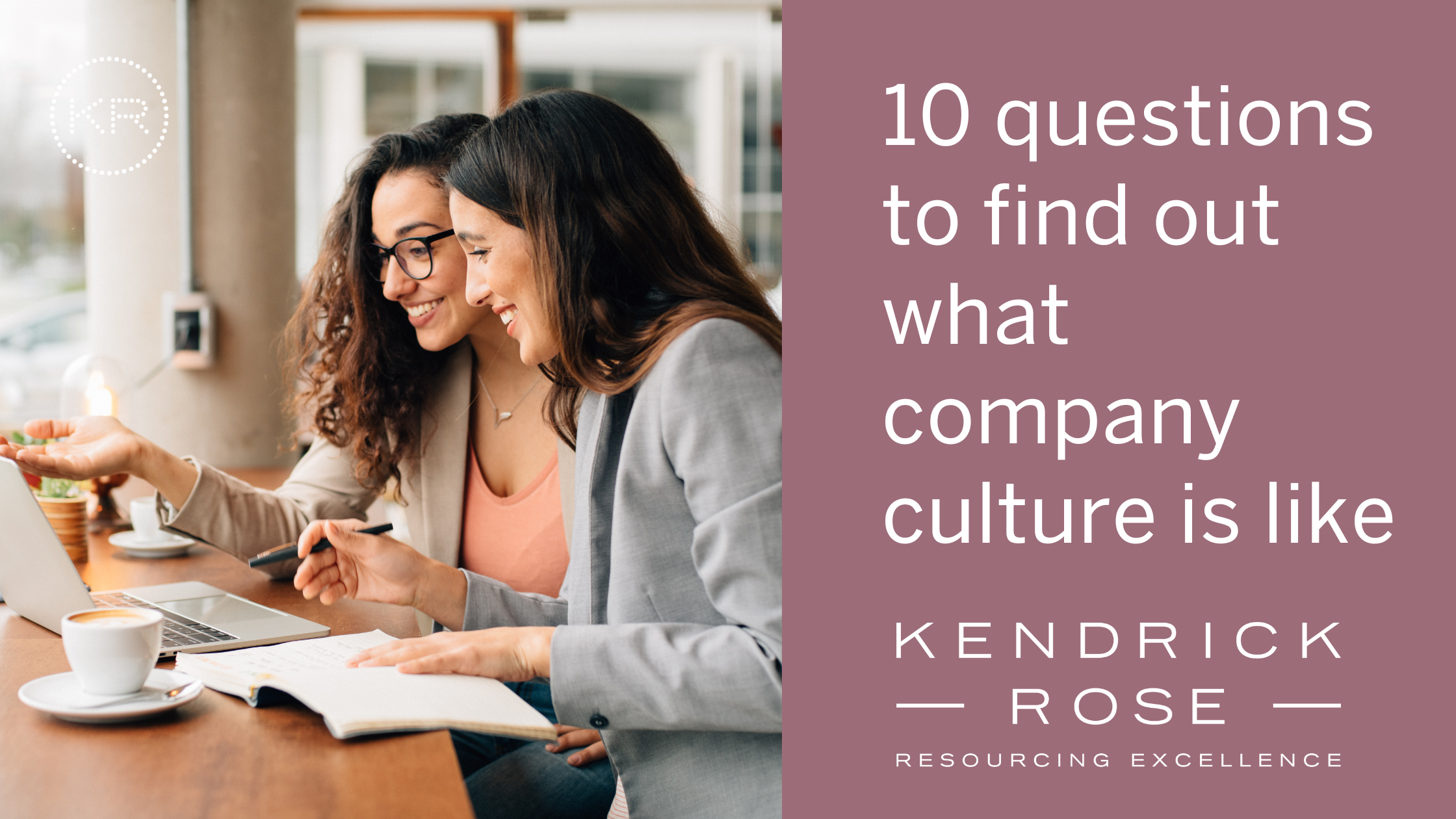 Before accepting a job offer, it's important to do your research about a company and its culture, not just looking at its website or what it says about itself, but by speaking to people outside who can give an unbiased view. This is an area where recruitment agencies can really help. A good recruitment consultant should know enough about a company and its culture to give candidates a steer in the right direction for their requirements, as Shelley Kendrick, Managing Director, Kendrick Rose, explains:
"We take the time to get to know our clients and candidates and understand what each is looking for so we can help ensure a company is right for the candidate, as well as the candidate being a good fit for the company. We have worked in Jersey for many years, both running a recruitment agency and working in-house hiring talent for a global professional services firm. In addition, everyone at Kendrick Rose is out meeting people, attending events with people from companies across the Channel Islands. This gives us a large network we can reach out to which helps us gain a broader perspective on company cultures."
During a job interview, asking the right questions can help you get a better understanding of the company's culture.
Here are 10 questions you can ask to find out what a company's culture is really like:
Can you describe the company culture?
What are the company's core values, and how do they impact the workplace?
How does the company support employee growth and development?
Can you tell me about the management style at this company?
How does the company promote work-life balance?
How does the company encourage collaboration and teamwork?
Can you give me an example of how the company has handled a difficult situation, such as a crisis or conflict within the workplace?
How does the company celebrate successes and recognize employee contributions?
How does the company handle mistakes or failures?
How does the company incorporate diversity, equity, and inclusion in the workplace?
By asking these questions, you can gain a better understanding of the company's values, leadership style, employee development opportunities, work environment, and how the company handles challenging situations to help determine if the company's culture is a good fit for you.
"We take the time to get to know our clients and candidates and understand what each is looking for so we can help ensure a company is right for the candidate, as well as the candidate being a good fit for the company." - Shelley Kendrick