Five buzz words you're going to hear in 2022
Posted on 09/02/22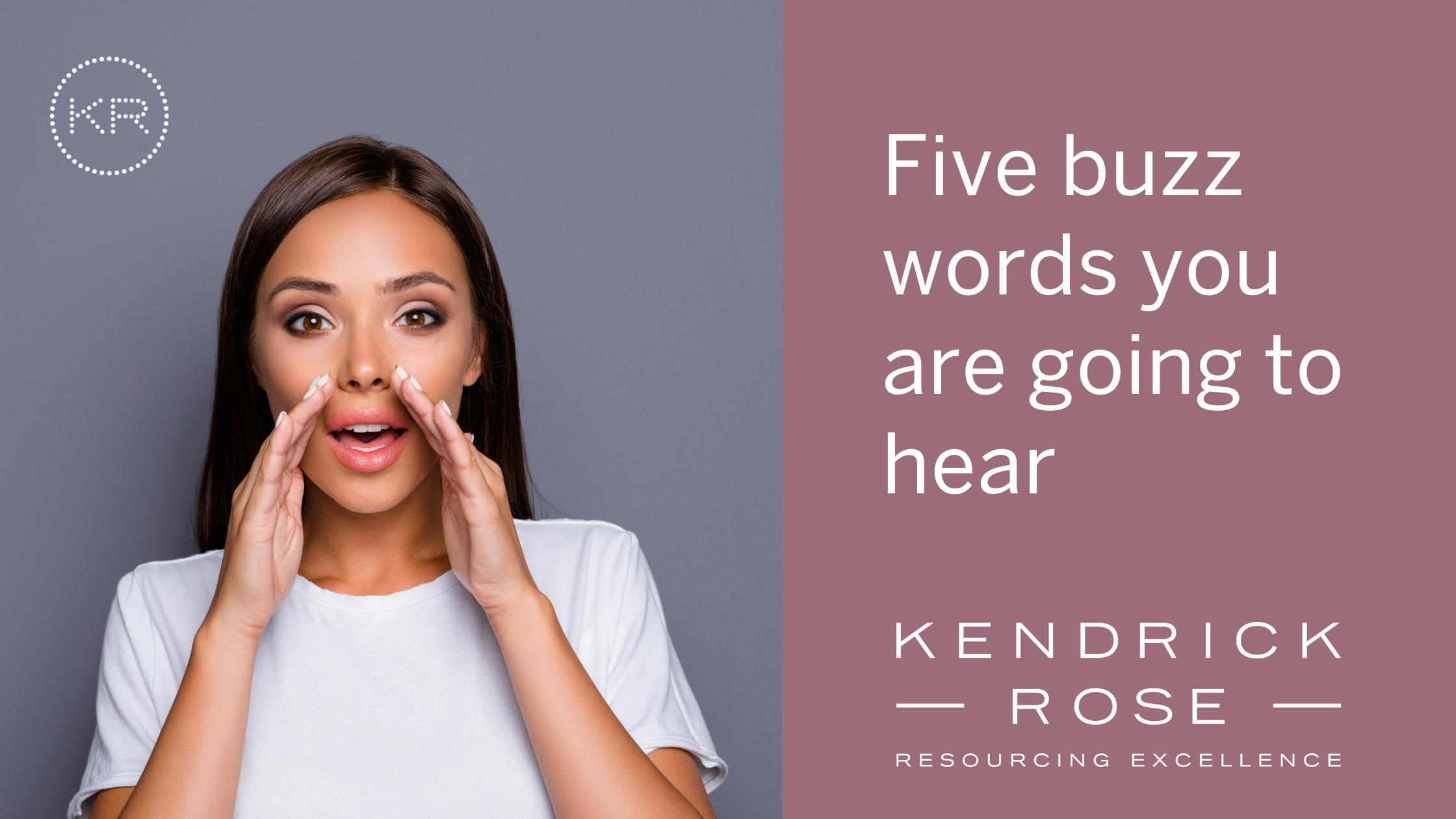 The words we use reflect the way we live, changing meaning to fit how we work and communicate.
Every now and then, even while speaking our native language, we encounter new words or new ways of using words we know.
These words may come from popular culture, new technology, or even from corporate life.
Two years after the Covid-19 pandemic hit the UK and the Channel Islands, professionals have seen huge changes to the way we work. Most of us have embraced the 'virtual office', learning to work with colleagues in different locations, bringing in new business via 'remote meetings', and even hiring new teams through interviews conducted entirely online.
But more than just changing how we work the pandemic has made us evaluate our values around work itself. We may have questioned whether our jobs bring joy or meaning to our lives and sought ways to make our careers feel more purposeful.
Shelley Kendrick, Managing Director, Kendrick Rose, said: "A lot of the buzz words around work this year link to time and wellbeing, and our desire to maximise both. Burnout was an issue for some employees during the pandemic due to increased stress and the pressures some people faced working remotely in unsuitable spaces.
"Organisations are having to make firm decisions now around how staff will work in the future. The trial of working from home is over and firms are getting staff back into the office permanently or are adopting a fixed hybrid or remote model.
"Employers want to keep their talent productive, well, and happy, and as we enter a new phase of working, post pandemic, we are all looking at ways to balance these demands. Cutting down meetings, trying shorter working weeks, and supporting employees in looking after their health are all part of the process."
Here are five buzzwords about work you're likely to hear a lot more of this year.
The Gig
Mention the 'gig economy' and you're probably more likely to think of a Deliveroo driver on a scooter than an accountant or lawyer in a nice office with a full-time job and pension.
A UK government study in 2018 found 4.4% of the population worked in the gig economy and over half involved were aged from 18-34. However, the 'gig economy' has changed as legislation turned workers once deemed freelance or self-employed into employees of digital platforms.
A gig is now also used to refer to any job, especially amongst Gen Z and Millennials. Got a new gig? How's the new gig going? It sounds casual, making your first professional job seem like a baby step on your career path.
When the lines between how you are employed become blurred, and gigs become jobs, and jobs become gigs, organisations may risk a higher turnover as employees find it easier to hustle and move on. To retain talent, organisations are having to improve working practices, and offer staff more perks, hence the other trends.
Asynchronous
When working with colleagues in different time zones, communications can drag out the working day. Teams in Asia start working while those of us on GMT are still in bed, and teams in America carry on long past our bedtime.
Asynchronous working reduces the need for real time interactions, allowing people to work at their own pace, without slowing down or holding up elements of a project taking place in other parts of the world.
Employees have greater autonomy over their work streams and can focus on tasks – getting into a state of flow- rather than having to stop for meetings.
Doist and GitHub, firms that work remotely, and Twitter, which has reopened its offices, are among the firms embracing asynchronous working. Twitter said the move would allow it to "be more global and diverse" while improving flexibility.
The Power Nap
Don't have time for 40-winks? Then try 20. The power nap is a short rest, to help you recharge during a busy day rather then being a substitute for a good night's sleep.
20 to 30 minutes (including time to fall asleep), allows long enough to rest before you fall into a longer deep sleep pattern, however, naps shouldn't be too close to bed time. Early afternoon coincides with a natural slump in circadian rhythm we get after lunch and can coincide with breaks.
Naps aren't a radical idea, however more organisations are recognising the benefits of a nap on staff performance and wellbeing. Google, The Huffington Post, Ben and Jerry's, and Cisco are among the firms who have installed nap pods in offices, where employees can relax.
Drinking a coffee immediately before hitting the pillow (aka the nappuccino) means that the caffeine kicks in just as you're waking up, leaving you even more energised than a coffee or nap alone.
Sabbaticals
Sabbaticals may be better known in academic circles, however, the idea of taking an extended break from a job is increasingly part of corporate life.
According to The Sabbatical Guide, 62% of people in the UK surveyed by Opodo would take a sabbatical if it was on offer.
Monzo has announced it will give staff the right to take a three-month sabbatical every four years, Deloitte offers three-to-six-month career growth sabbaticals where staff can earn up to 40% of their salary, and even the NHS offers staff with at least 12 months' tenure the prospect of unpaid leave.
The pandemic has made many of us consider what we want from life and decide take time out to reprioritize. According to The Sabbatical Project, sabbaticals are a 'peak life experience that provide an identity workspace for transitions, healing, discovery and growth.'
The Four-Day Week
The idea of dropping from a five-day working week to a four-day week isn't new, however, over the past few years, growing numbers of countries are putting compressed working to the test.
Advocates of the four-day week say it can boost productivity, for example, as seen by Microsoft in Japan where a four-day week trial showed a 39% increase in productivity. While in Iceland, a reduction in working hours was said to improve wellbeing.
The think tank Autonomy, is encouraging UK businesses to trial reduced hours this summer, reducing working time by 20% while maintaining pay.
Whether compressed working is just a trend, or becomes something tangible, depends on how effectively a business can adopt smarter working and whether fewer hours offer a competitive advantage for the longer term.
Are there any trends we've missed? What are your favourite buzz words? Let us know what you think.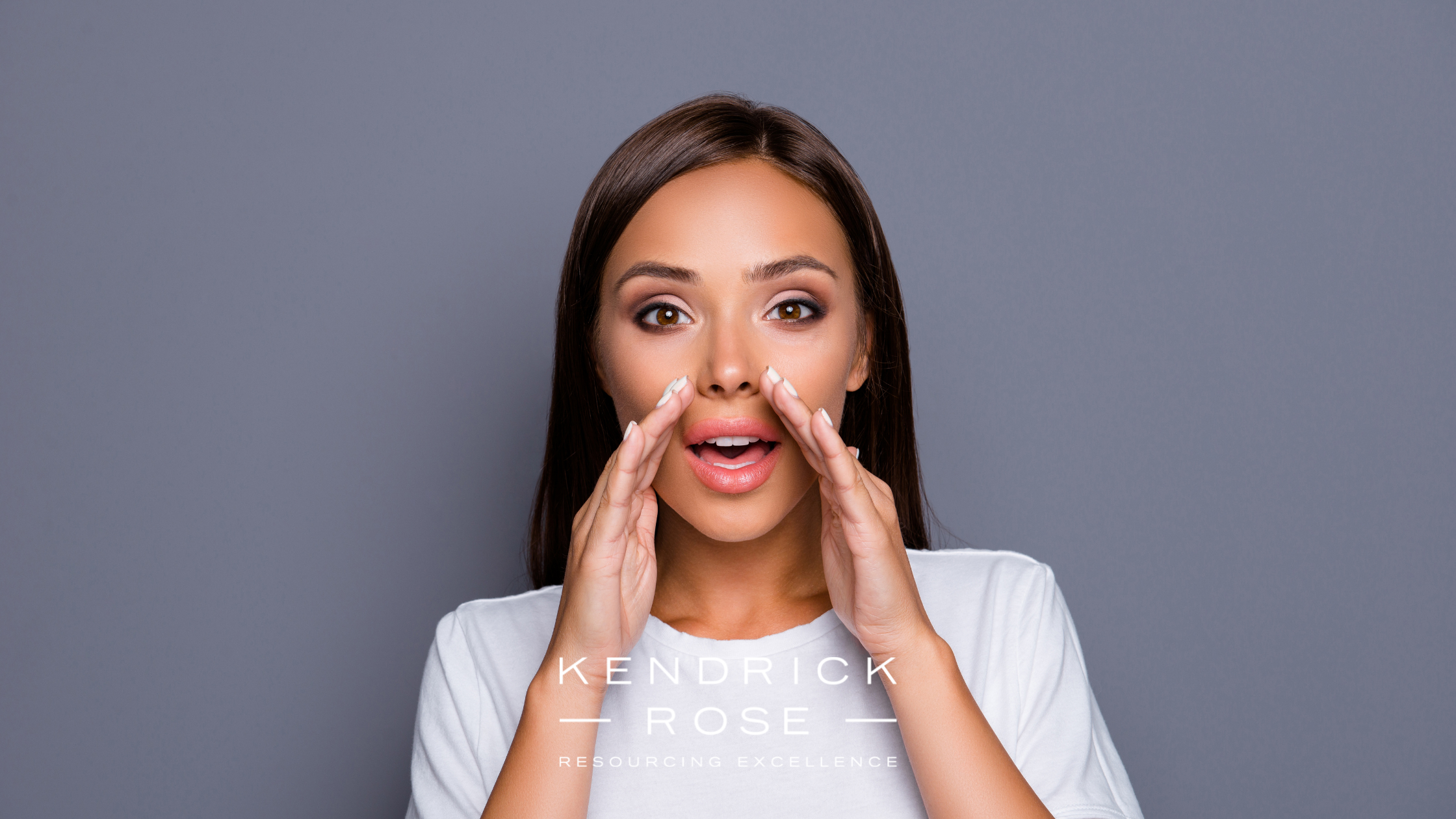 "A lot of the buzz words around work this year link to time and wellbeing, and our desire to maximise both." - Shelley Kendrick