2022: The Year of You
Posted on 04/01/22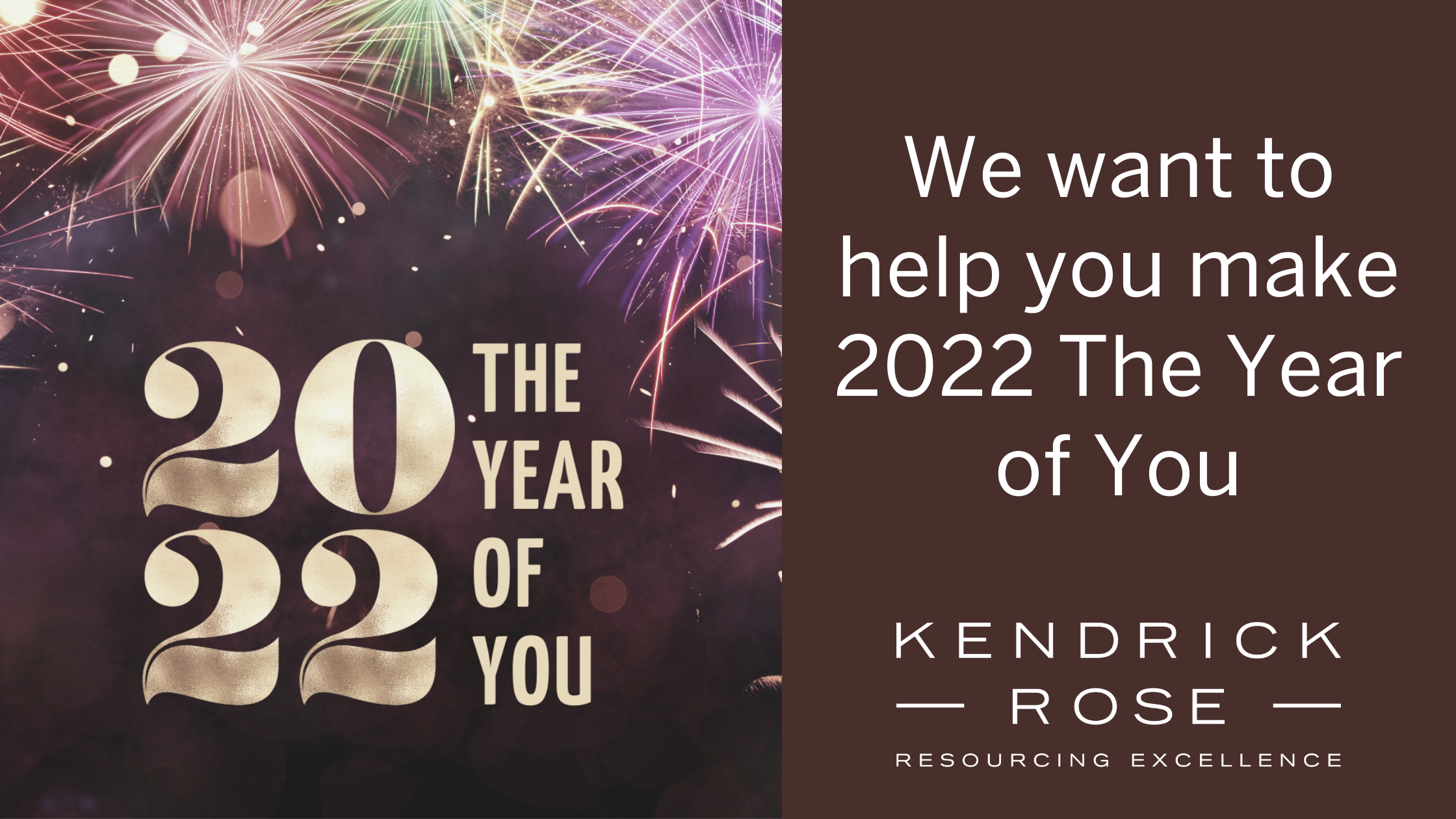 As we emerge from the post-holidays lull, the start of January is a time tingling with possibility. We've reflected on the year gone past, and made vows on what we'll change in the year to come.
The truth is though, that when we make our goals without proper planning or accountability, the initial surge of motivation quickly passes and most people have given up on their resolutions by the 19th January. Yikes!
We at Kendrick Rose want to help you stay on top of your goals and truly make this your best year ever - we want 2022 to be the Year of You.
And we're not just talking about your professional life.
In reality, our lives are intrinsically integrated professionally and personally. When one area of your life is flourishing, that energy extends over to all other areas of your life.
It's not about the compartmentalisation of work-life balance; but more about the steady back and forth flow of work-life integration.
You shouldn't have to sacrifice a healthy lifestyle in order for your career to flourish, but rather living a healthy and fulfilling life will, in fact, support your career growth.
So, every month this year, we'll be focusing on a different aspect of personal or professional development to help you succeed in all areas of your life. We'll be sharing helpful articles and tips, hosting webinars, guest trainings, book reviews and giveaways, all to help you succeed in 2022.
We're kicking off the year with the fitting theme of 'Goal Setting' for January, so make sure you're following us on social media or signed up to our newsletter to keep up to date with all we share.
Wishing you your best year ever,
Kendrick Rose x