What is Twixmas? And why it's the perfect time to start preparing your job hunt.
Posted on 27/12/21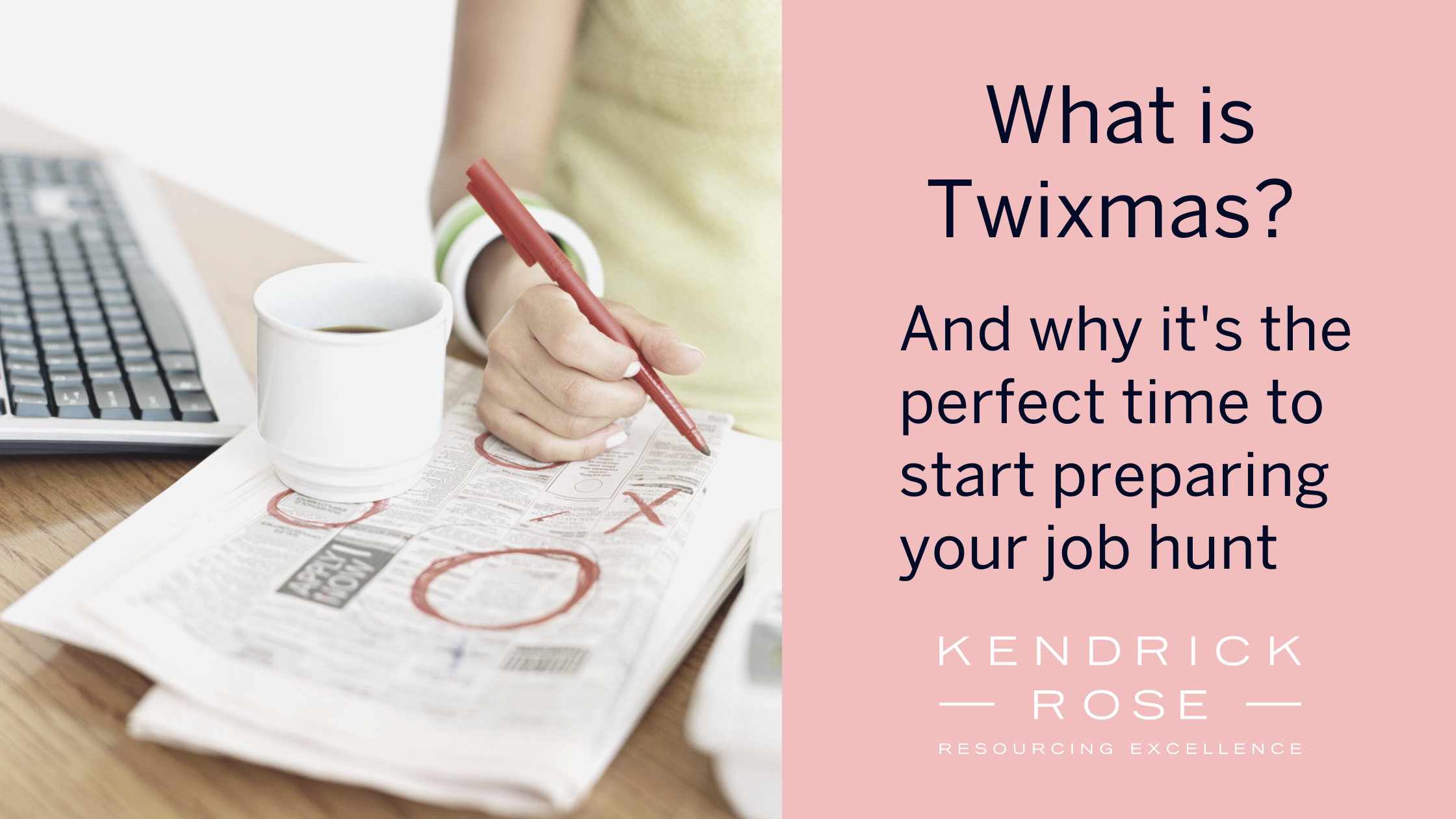 What is Twixmas? Twixmas is that twilight time between Christmas and the New Year, when most of us barely make it out of our pyjamas and no one is ever quite sure what day it is.
With the Christmas celebrations over, the leftovers all eaten and the new year quickly approaching, it's not surprising that many people start to think about what they want from the year ahead, which naturally often leads to the start of a job hunt for those looking for a change.
The start of the year is generally known to be the best time of year to look for a job in all industries. Hiring managers receive their new hiring budgets for the year, the majority of workers are back from holiday vacation, and any backlog from end of year hiring that got paused over the festive season is ready to go in full swing again.
Therefore, if you're looking to make a career move in 2022, Twixmas is the perfect time to get started so you're ahead of the curve in January!
Here are our top 3 tips for starting your end of year job hunt:
Review your year
Before you start your job search, it's good to take a look back at the last year to help you determine exactly what you want, and why you want a change. Is it the role itself you don't want to do anymore, or maybe the industry you want to leave? Are you looking for a step up on the career ladder, and what does that look like? What skills do you have that you feel are being underutilised? Or are there any skills you'd like to develop further? Getting really clear on what you want from your next role will help you find the right one.
Update your CV
This is the perfect time to make sure your CV is up to date and ready! Now you've reviewed your year and know what you want from your next position, you can tweak your CV accordingly, as well as making sure you've added in any updates from this last year. You'll still want to tailor your CV for each role you apply for, but this gives you a head start. For more tips on updating your CV, read our best CV tips here.
Update your social media
Our social media profiles are often updated when a big change happens, but otherwise left untouched, Pre-job search is the perfect time to make sure your social media profiles, especially LinkedIn, are up to date and really showing yourself off. Try to highlight your specific skills rather than just duties.
If you'd like us to help you finding the perfect next role for you, email us at info@kendrickrose.com.
We'll be sharing more tips on achieving your New Year's goals soon so make sure you're following us on LinkedIn.
Let's make 2022, the year of you!
(But also - don't forget to enjoy some well-earned downtime during these strange twilight days!)