The Great Resignation - and what it means for workers
Posted on 29/09/21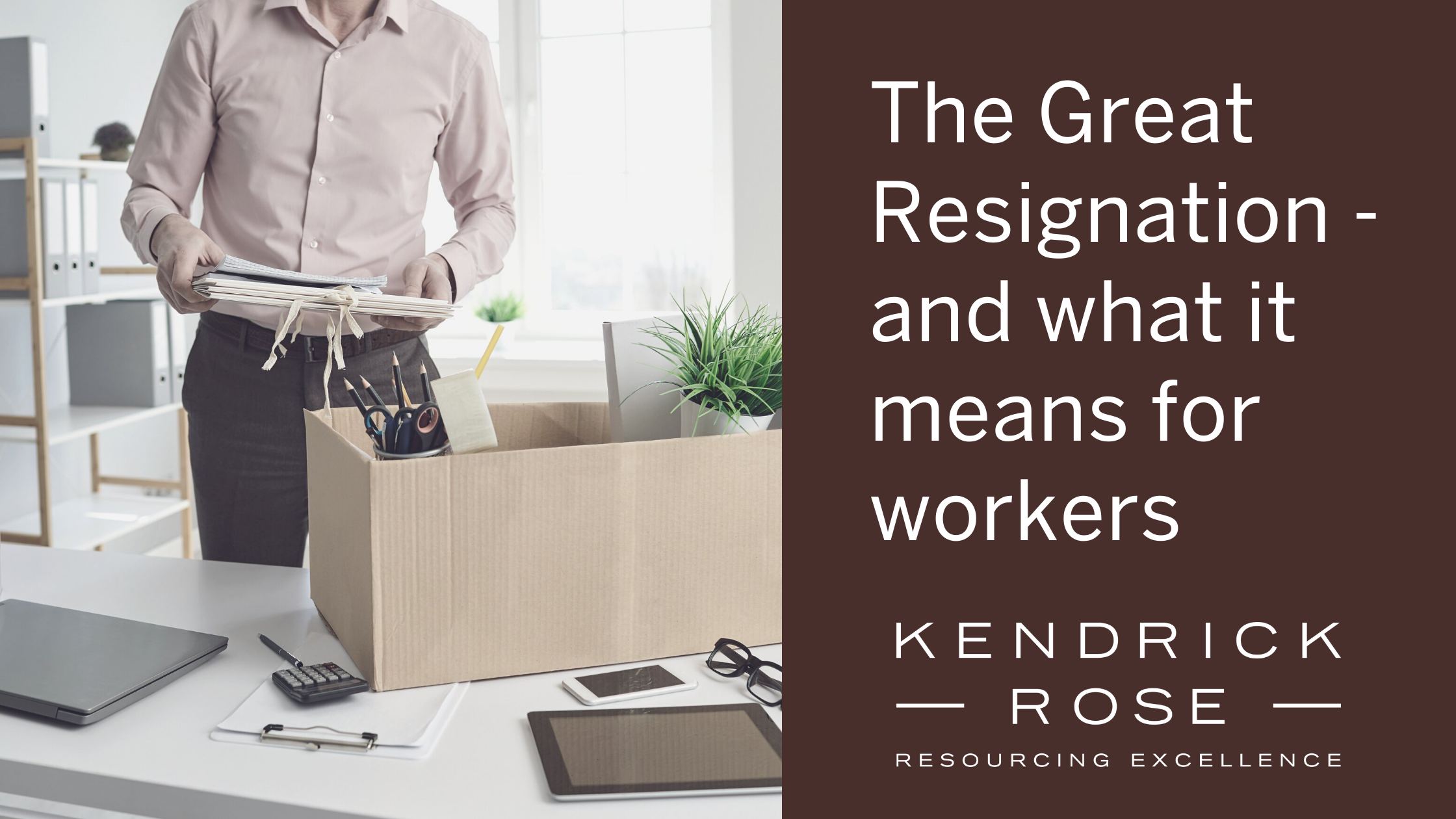 What is the Great Resignation?
In the wake of the pandemic, we now find ourselves in The Great Resignation, also known as the Big Quit, where incredibly high numbers of people are choosing to leave their current jobs to seek more flexibility, better benefits and more supportive company cultures.
According to a survey by Workhuman® iQ, jobseeker numbers are especially high in the UK, with 46% of workers looking for new jobs, compared to just 36% in the U.S. and Canada. The number of people looking to leave their jobs within 12 months has almost doubled since December 2019.
As we transition to the post-pandemic workplace, it is becoming apparent that people would rather vacate their jobs than resume the "old normal" of a rigid 9-5 life in the office.
The fact of the matter is, things will not - and cannot - return to the way they were.
The pandemic has forced workers to re-evaluate what really matters when it comes to their career, as well as their work-life priorities, with the outcome largely being that people are not satisfied with their work.
More and more people are deciding it's worth cutting their losses in their current position to move on to something that might be more satisfying, better for their mental health or where they feel more valued and supported in both their professional and personal lives.
According to the latest research by Reed.co.uk, a third of employed adults say they've stayed in their job longer than planned because of the pandemic – perhaps down to instability in the labour market over the last 18 months.
As that uncertainty finally draws to an end, there is now a renewed sense of optimism and confidence among workers to take back control of their career choices.
What does this mean for job seekers?
Job seekers are in a powerful position right now, with employers having to make shifts to accommodate what workers are looking for. Having had their eyes opened to new possibilities of what work can look like, employees are not prepared to settle for the "old normal" any more.
Better salaries, more flexibility and healthier work cultures are highly demanded - and becoming available.
Employers have no choice but to offer greater flexibility if they want to reduce turnover and attract the right candidates, with people unwilling to return to the rigid work structure we all knew pre-pandemic, as nearly one-third stated their primary reason for looking was that they craved more flexibility, according to the Workhuman survey.
After the stress and isolation so many of us experienced this past year and a half, employers are also having to reassess their cultures, as workplace wellness has become a greater priority to many workers. With 41% of workers saying that they have experienced burnout at work in the past few months alone, appreciation and communication are having to be prioritised by employers.
Want to discuss your career options?
If the pandemic has left you considering your career options, please contact us on 715150 or email info@kendrickrose.com so we can arrange a confidential discussion and offer practical, constructive career advice.
You can browse our current vacancies at www.kendrickrose.com/jobs