8 phrases to avoid at interview
Posted on 02/11/21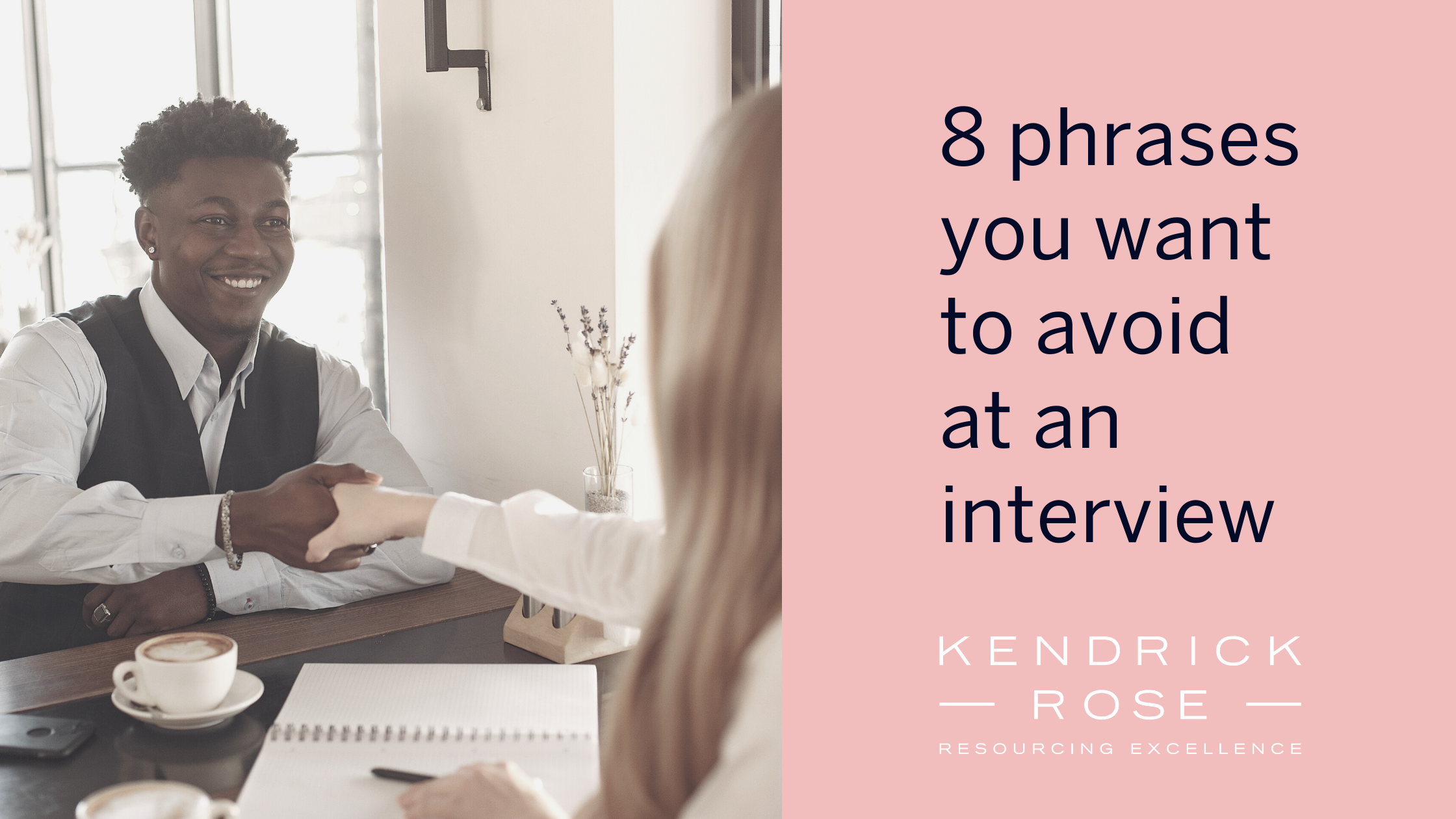 At an interview, you want to make sure you're putting your best foot forward. Here are a eight phrases you want to make sure to avoid.
"So, Tell Me What You Do Around Here"
Rule #1 of interviewing: Do your research. You never want to walk into an interview knowing next to nothing about the company - you want to show that you're excited enough to have done some research in preparation.
While you may think you're being endearing and enthusiastic, most hiring managers are looking for people who are incredibly passionate about the specific role they're taking on. So saying you'll do whatever essentially says, "I don't care what jobs you have available—I'll do anything!", which is a big red flag. Instead, be ready to explain why the role is exactly what you're looking for.
"I Know I Don't Have Much Experience, But..."
When you apologize for a lack of experience, you're essentially saying that you don't believe you're the best person for the role. Instead of drawing attention to your weaknesses, stay positive, focus on your strengths, and emphasise your transferable skills and infectious enthusiasm for the position.
Your interviewer knows what's on your resume, so if they ask about a particular job or experience, they want you to tell them more beyond that. Remember, they're also evaluating your communication and social skills.
"I Think Outside the Box"
Overused clichés like this definitely won't help you stand out from the other candidates. Skip the cliches and describe your skills and abilities using specific examples of things you've actually done.
"How Soon Do You Promote Employees?"
Asking this question may come off as arrogant and entitled. A better way to frame this is to ask what career paths within the company typically look like.
"I'd Like to Start My Own Business as Soon as Possible"
Entrepreneurial ambitions are great, but but most employers want to hire someone who is going to stick around for a while, so if you're applying for a job to work for someone else, you probably want to downplay the fact that you're just looking for a salary until you can do your own thing. Don't act like you're looking to leave before you've even started.
"Do You Know When We'll Be Finished Here?"
You should never give the impression that you're in a hurry or have somewhere else to be. The interview should be your only priority while you're there.
Ultimately, you want to be yourself but remain professional, and share your enthusiasm for both the role itself and the company you're looking to work for.
Good luck!