On your bike month two - static cycling, the gym, and ITV
Posted on 28/02/20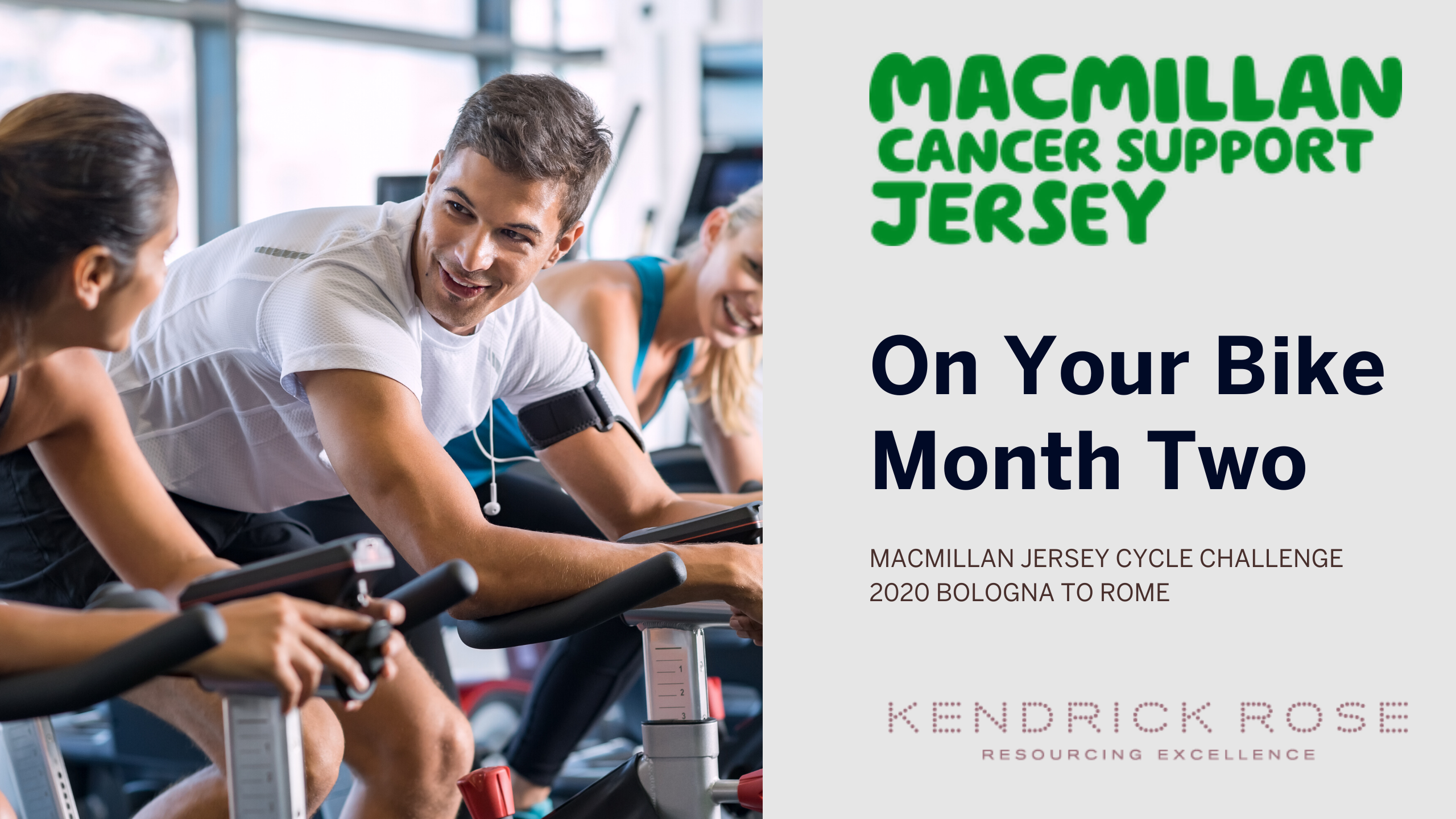 Two wheels are good ...
You know the phrase 'all the gear, no idea'? Well, if you didn't, you just need to take a peek at me on my new bicycle. The mean machine bike looked fab when it arrived, but I couldn't resist pimping it a little, changing the seat to white for a 'sporty' look. Because if you look the part, well, that's a start!
Tony at Big Maggy's very kindly allowed me to go in to practice cycling on the turbo trainer. For the uninitiated, i.e. me this time last month, that's a gadget that slots your bike in minus one wheel and remains static - and I practiced 'cycling' testing out the cleats (those are the clips that you clip your cycling shoes into). Tony left me there for an hour just putting them in and taking them out – no easy feat with my feet.

I did this for a few days and feel that I have the hang of it. Just one thing – what happens when I have two wheels and have to stop and start by myself? You will have to wait for the answer to that as I'm not brave enough to venture outdoors in the wind and rain just yet!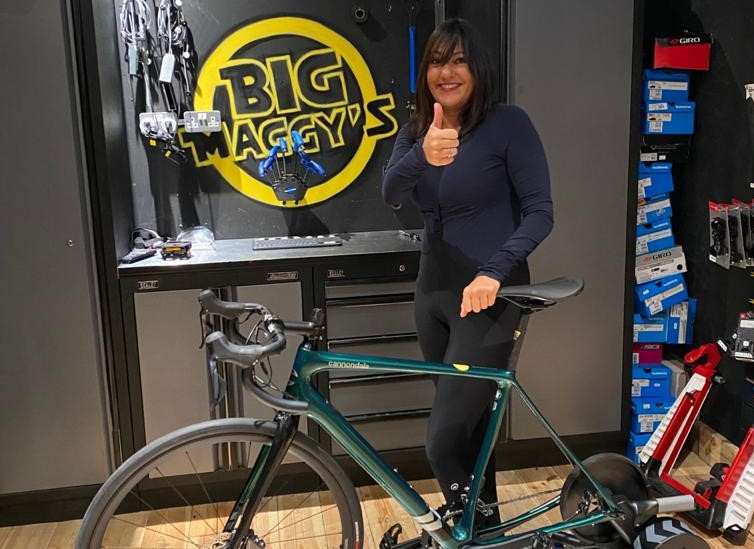 One good turn deserves another…
Jess Dunsdon, the TV presenter for Channel ITV heard about the cycle challenge and invited me to be on ITV news to talk about the challenge and cancer so I took along Pam from Macmillan. ITV wanted to film me training so I asked Andy if we could use the gym and the camera crew came along to film us in training. Andy didn't have time for a hair cut but it all worked out.
Thinking about a new idea though, what about a slot for 'Shelley on the Telly?' Thank you Leanda Guy for that one – we got a lot of laughs with it!
I bumped into Chris Clark of Prosperity 247 and he volunteered to loan me one of his turbo trainers that his company use for their Prosperity Day charity cycle event in the summer! Brilliant as it means I can train at home properly now. I'm still working hard at Soulgenic taking the fantastic Gears 'n Gloves class where it consists of boxing and spinning, that is intense for sure – I nearly passed out the first time I did it! and the second, third and the rest…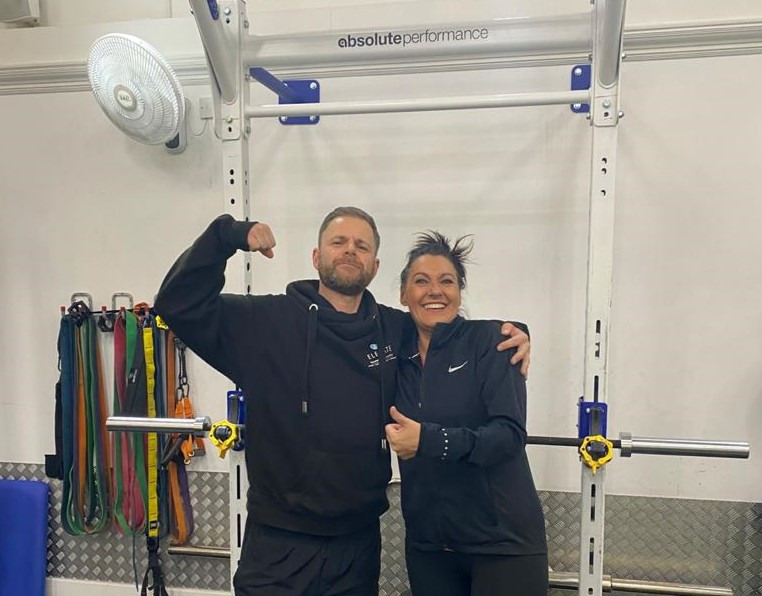 Lovely things happen though…
A support team of friends who find it hysterical that I am doing this have already booked to be in Rome for the weekend of the finish so see us all cycling over the finish line. I hope I get to the finish line, otherwise I will have to buy them a lot of pizza and gelato to make up for it.
Paul from PBS popped into the office to service the photocopier, we got chatting about healthy food and healthy living, then I told him about my cycle challenge. When he was leaving the office, he pulled out a tenner and said he wanted to donate to my fund raising and wished me loads of luck! One of my friends has a personal trainer, Andy Glover at Elevate Fitness. He told her he would like to give me a free weekly PT session to help me focus on getting fit and prep for the challenge. How nice is that! I've had three sessions and am already starting to feel a difference. He really knows his business and that helps me feel much more confident.

If you would like to sponsor Shelley in raising funds for Macmillan, please donate here