Looking for a job in Jersey post-Covid-19 – An insight from Kendrick Rose recruitment
Posted on 15/06/20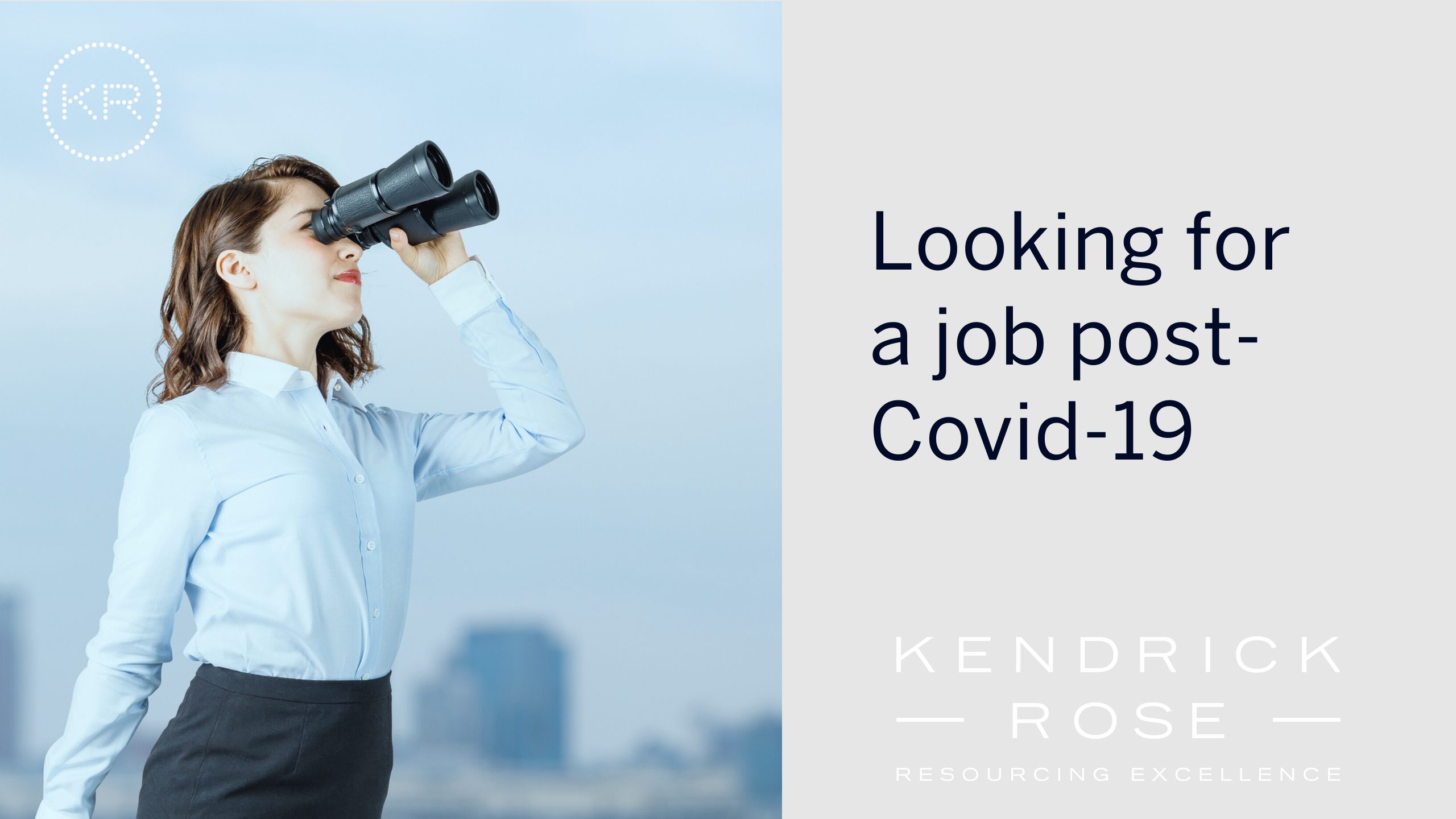 Are you looking for a new job or are you thinking about your next career move? After nearly three months of lockdowns in the UK and Jersey to prevent the spread of Covid-19, the world is opening up again, and with it, the recruitment market.
At the start of lockdown, recruiters began working from home like most people in the Island outside the essentially employed. Clients still continued to follow up on key positions and a certain number of new posts became available. However, while the Coronavirus pandemic certainly didn't stop recruitment it made it much more difficult.
Today we are all used to video conferencing clients, or getting together with colleagues on Teams. Indeed, the prospect of a video interview seems almost more 'normal' now than face-to-face meetings.
At Kendrick Rose it might not have been 'business as usual', but it certainly hasn't been a holiday for the team.
"We have been working throughout the pandemic," Managing Director, Shelley Kendrick said. "There were hires we had in the pipeline that organisations were still keen to fill, and we continued to place candidates throughout lockdown. The team has each played a role while working from home. We've finished a number of administrative projects, developed our skill sets, and had chance to catch up on some online learning."
As Jersey moved through the Covid-19 Exit Strategy, relaxing restrictions as the number of people with the virus dropped, organisations have begun looking forward to the next stage.
At the same time, people are considering their future in more concrete terms. Google searches for 'recruitment' or 'jobs' began to rise again in June after dropping significantly in March and April.
Shelley said: "The lockdown has given a lot of people time to think and consider their priorities. While the majority of people in Jersey have jobs to go back to, the question for some will be whether they want to. The issue at a time like this is if a lot of jobs get taken off the table by firms putting halts on recruitment, it makes it harder for anyone to move around which potentially means some of us may stay in jobs for longer than we should."
Economic predictions for 2020
With figures from the Office for National Statistics (ONS) showing GDP in the UK fell by 20.4% for April 2020, organisations are able to put their performance into perspective and make a better judgement about what employees they need.
The UK's figures show accommodation and food services took the biggest hit, with an 88.1% fall in output, while financial and insurance activities dropped by 5.3% and real estate by 2.4%.
Jersey's Income Forecasting Group predicts public revenues this year will be £106 million lower than forecasts made in Autumn 2019, and will remain below forecasted levels until after 2023. The Fiscal Policy Panel predicts a 7.3% drop in Jersey's annual real GVA for 2020, a 4% decline in financial services sector profits, a 3.1% reduction in employment, a 3.9% loss of average earnings, and a 15.4% slump in house prices.
Shelley said: "The economic indicators are not positive, however, there are huge differences in sectors, and despite the predicted decline in profits in financial services we do not expect to see significant job losses in this area. Jersey's financial services businesses are generally global operations of sufficient scale to weather short term declines."
Drop in unemployment in June
The weekly economic indicators for 7 June show a drop in Islanders registering as unemployed, with 70 fewer than the last week in May. While this is positive, 2,220 Islanders are still Actively Seeking Work, 1,390 more than the same period in 2019. In addition, Income Support claims were 30 down on the previous week, with 6,520 families, 830 more than the previous year, claiming support.
Shelley said: "There are clearly a lot more people looking for a job in Jersey compared to last year. We had been experiencing one of the hottest jobs markets in Jersey since the Global Financial Crisis of 2008/2009, so this is a massive change for recruitment. However, while there are more candidates coming forward looking for new jobs, the Actively Seeking Work figures do not reflect what we are seeing regarding highly qualified professional roles.
"There are still highly-specialised roles where the size of the population means there will never be a huge number of suitable candidates, and candidates who fit the criteria will still be in high demand."
Salary expectations
While salaries had been rising gradually to keep pace with inflation, pay rises in 2020 are unlikely.
The Fiscal Policy Panel's revised forecast puts inflation down 0.4% and the Retail Price Index down 1.2%. With almost all businesses suffering a loss of revenue, and a rise in costs due to the pandemic, pay rises or bonuses will be unlikely this year.
A survey by Kendrick Rose in early April found 69% of people working in finance in Jersey were working from home on full pay, compared to a cross-sector average of 32%, demonstrating the security of financial services sector employment in the Island.
Shelley said: "In a buoyant market salaries generally rise, however, with the cost of living potentially declining, salaries are unlikely to rise. Many firms have been very good to employees during the lockdown, keeping people on full pay despite reductions in productivity or hours. Indeed, only 9% of people we surveyed said they would like to move jobs because they were unhappy how their employer treated them during the Covid-19 pandemic, and I think firms can expect a degree of loyalty as a result."
The way forward
Stability and security are likely to be key drivers for candidates in the months to come. Up to 61% of workers surveyed by Kendrick Rose in Jersey in April said they planned to stay with their employer. Out of those who said they would look for a new job once lockdowns ended, 18% were motivated by a desire for greater job security.
After learning to live so much more of our lives online, the first place people are likely to turn when looking for a new job is online search.
Shelley said: "Normally in Jersey people would be out and about, talking to people they know, and finding many new opportunities through their networks. While we may continue to communicate regularly with people we are close to, the lockdowns have meant we have all missed out on those brief conversations with acquaintances at events or when you bump into someone in a restaurant or outside their office. And none of us have been having casual conversations with colleagues that lead to finding out Bob's wife's company is looking for someone who sounds exactly like your cousin's niece.
"Our jobs pages are getting a lot of traffic from people who are looking for new opportunities online. However, there are always lots of jobs that are 'nearly there' that candidates only find out about if we know they might be in the market. When people register with us, we know who has the right skills and experience to speak to as a position emerges, which means our candidates discover good opportunities that could be right for them at an earlier stage."
Looking for a new job in Jersey? Get in touch with Kendrick Rose today!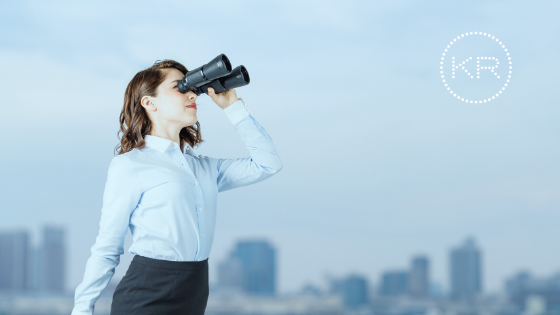 "As lockdowns end, stability and security are likely to be key drivers for candidates in the months to come." - Shelley Kendrick