Kendrick Rose launches KR Kindness: 12-weeks of being kind to colleagues, enjoying fabulous gifts, and helping cheer up Jersey
Posted on 11/03/20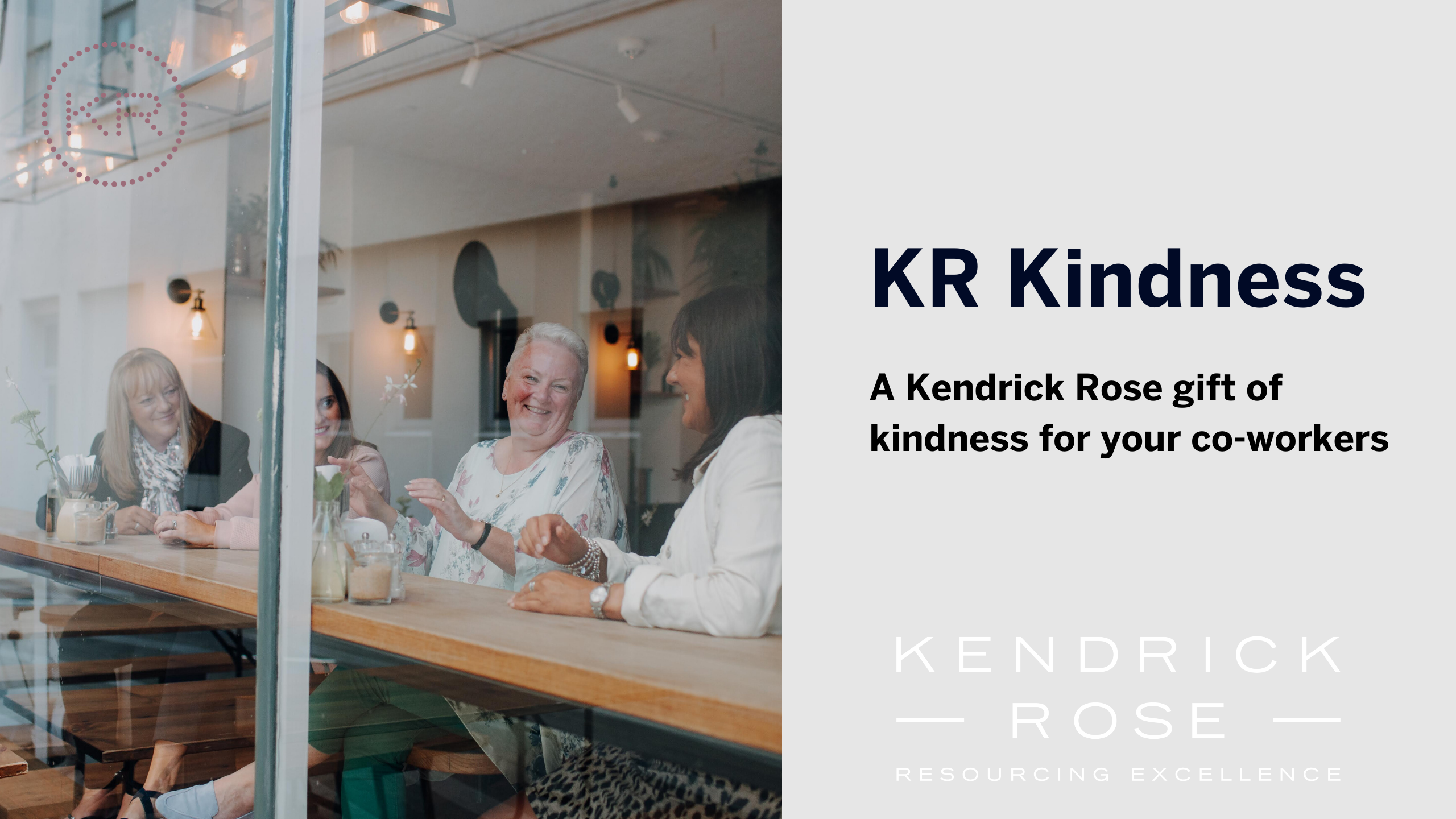 To help get us through the last stage of winter, Kendrick Rose is launching KR Kindness, 12-weeks of lovely surprises to help people show colleagues how much they appreciate them.
Over the next three months we will give you the chance to nominate your team-mates for our weekly gifts. These range from vouchers for treats or pampering, cinema tickets, flowers, and lots of other nice things you and your colleagues can enjoy.
To have a chance of securing one of the gifts, simply tag someone you work with in our weekly KR Kindness Facebook posts, and then like and share the post. We will launch the competition with a new prize each Wednesday and select a team-mate at random the following Tuesday. The lucky recipient will be announced on social media.
Shelley Kendrick, Managing Director, Kendrick Rose, said: "Great colleagues can mean the difference between loving a job or hating it. KR Kindness is an opportunity for people to show their appreciation for their colleagues through a random act of kindness that we can help facilitate. We're getting to the end of a miserable winter and this will hopefully help spread a little joy around Jersey's places of work over the next few weeks."
It's better to give than to receive
According to the Mental Health Foundation helping others is good for our mental health and wellbeing. It can reduce stress and negative feelings and improve our sense of belonging, as well as boosting our physical health.
Small acts of kindness, such as making a cup of tea for a colleague when they're having a busy day, or helping a neighbour, or even a stranger, all help make our everyday environments nicer places to be.
Shelley said: "Random acts of kindness are an easy way to connect with people you work with, or in the wider community. Giving something to someone else helps make us feel good too so it's a win-win for everyone!"
KR Kindness details
Anyone working in Jersey is eligible to get involved, but please only tag someone you work with, then like and share our post.
We will select someone who has fulfilled the criteria at random every Tuesday and announce the winner on the Kendrick Rose Facebook page.
Please follow the Kendrick Rose Facebook page and check in every Wednesday to find out what our next gift is.
#KRKindness #KendrickRose #Kindness #BeKind #RandomActs #Kindness