How to upskill for free during the Covid-19 Pandemic and as we come out of lockdown
Posted on 22/05/20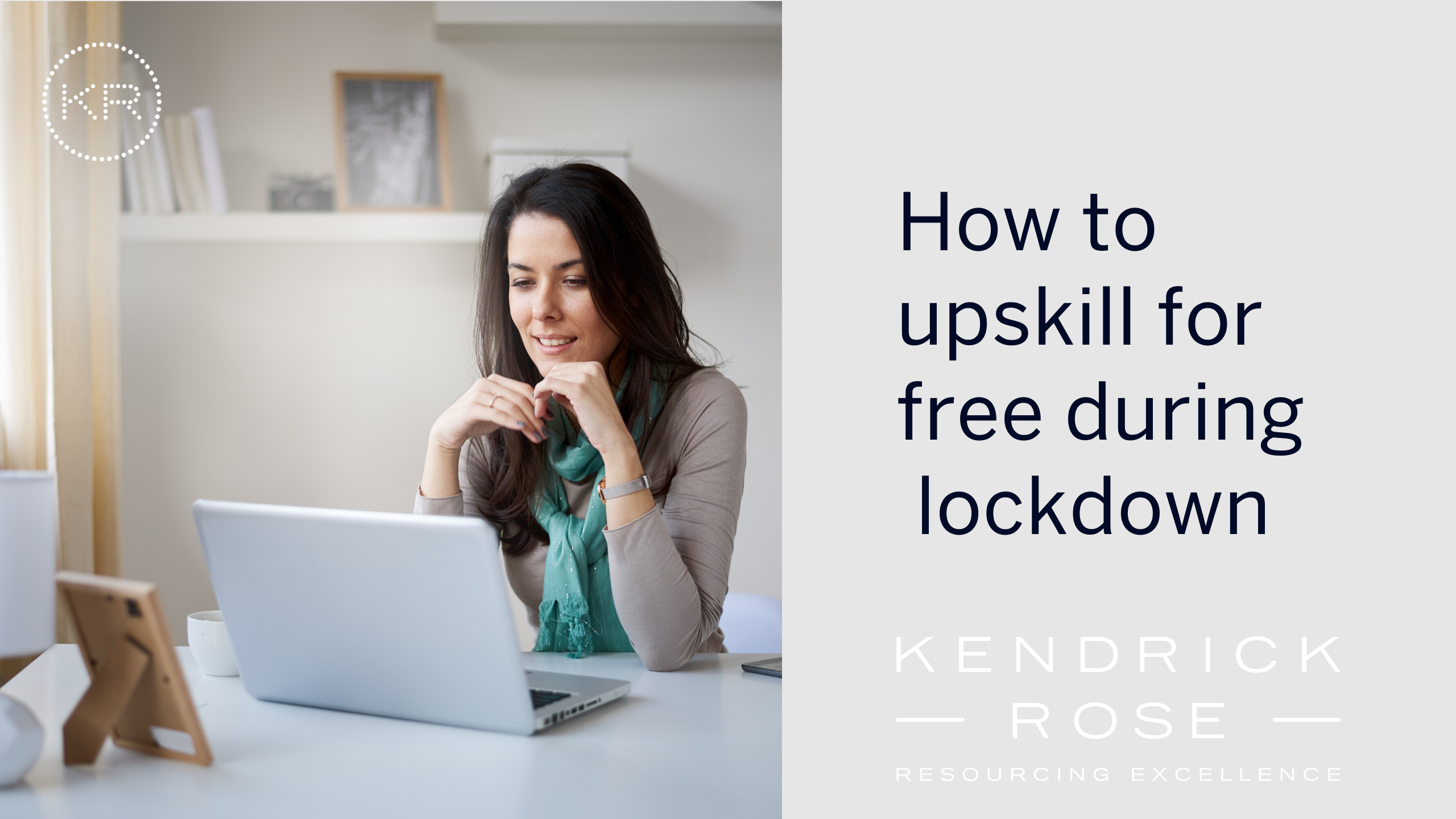 Whether you are working from home or wondering how to get your career back on track after losing your job, there is a lot you can still do to develop new skills during lockdown. With more educational establishments and professional bodies putting courses on-line, learning from home is increasingly affordable and accessible.
Lifelong learning means nurturing your talents at every stage in life; learning new skills to help make you the right candidate for a new job or brushing up old qualifications so you can stay at the cutting edge for a role you may have been doing for years.

How learning helps your brain

Learning new things helps stimulate our brains, meaning once we start learning, it is easier to keep learning. The concept of a 'learning set' means the brain can create a template from solving one task, to solve similar tasks. This could make it easier for us to take on new challenges and adapt to new ways of working.
The Covid-19 pandemic and global lockdowns have led to numerous changes in the way we work.
Changes to the way we work

Who would have thought that virtually everyone who was not essentially employed would end up working from home, or not working at all? We have seen a gigantic and immediate shift to remote working for financial and professional services, we have seen changes in working practices for manufacturing, to working patterns for construction, and changes to the nature of work itself for countless other sectors.
But along with the immediate, short term changes, the impact of the Coronavirus Pandemic on our economies will lead to medium and potentially long-term changes too. Will firms who have made people redundant ever be able to increase their head count? Will businesses adopt more Artificial Intelligence as a way of keeping employee numbers down to maximise personal space?
There are so many questions about the future of work when the lockdowns end, whether Covid-19 remains on the horizon or not.
Taking control where we can

Buddhism offers many inspirational quotes for life during times of flux. Shantideva said: "If you can solve the problem, then what is the need of worrying? If you cannot solve it, then what is the use of worrying?"
In the context of global pandemics, and recessions, there is little any of us as individuals can do to control what will happen. However, from a personal perspective, there is still plenty we can all do to take control of our own health and careers, as the growth of online courses in recent months shows.
At the Coursera online virtual conference Shravan Goli, Chief Product Officer at Coursera, said the company had seen a 1500% increase in demand for personal development content from February to March 2020, the point where many countries entered lockdown.
If you are missing the buzz of deadlines, completing a course may help give you a sense of accomplishment. MOOCs (Massive Open Online Courses) have developed tremendously since their launch in 2008, becoming a popular way of learning at distance.
The buzz of learning

Regardless of whether you gain a qualification at the end or not, being able to focus on something that engages your brain in the way work and hobbies normally do, will help make the days fly in a more engaging way then passive entertainment.
Shelley Kendrick, Managing Director, Kendrick Rose, said: "With lifelong learning becoming an increasingly important part of our working lives, employers like to see evidence that candidates are keen to learn, and that they can learn in a self-directed way.
"Studying to upskill during downtime is a great way for someone to learn something that may be useful for developing their career. However, to a certain extent, the act of learning itself is just as important as the content and studying a subject you are really interested in, that helps stimulate your brain, and give you something interesting to talk about in an interview, is potentially just as valid as taking a course specifically related to your career."
Here are five different providers of free online courses to help you keep learning and stay motivated over the coming months.
edX
Founded by Harvard University and Massachusetts Institute of Technology (MIT) in 2012, edX offers over 2,500 free online courses. It's easy to register and start a course, however, if you would like a certificate to show you have completed it, or would like to take longer than the free study period allows, you will need to pay. Fees start from $50 and vary depending on the subject.
Courses are based on lectures from 140 top global universities. If you check out Business Courses, one of the most popular subjects, you will find certificates on Strategic Management from Wharton, an Introduction to Corporate Finance from Columbia, and a programme on Marketing Analytics from Berkeley, among many others.
If you are looking to study something just for pleasure, you will find courses in languages and literature, arts and music, history, and religion, and pretty much any other subject you can imagine.
For details see: https://www.edx.org
Future Learn
Curious about coding? Interested in the impact of diet on mental health? Future Learn has over 500 free courses which allow you to find out more about topics that interest you. Many of the free courses only require a couple of hours of study a week, and some last as little as two weeks, so you can ease yourself back into learning without having to make a big commitment.
Future Learn is partly owned by the Open University and was founded with 12 top UK universities keen to get into online teaching.
Some of the courses are part of online degrees, taught by universities and establishments in the UK and further afield, so if you are looking for something more in depth, you can gain the relevant qualifications at the same time.
Courses such as How to Succeed at Writing Applications could be particularly useful for people who are planning on changing careers post lockdown. Taught by the University of Sheffield, this free, three-week course looks at how to write a brilliant CV and cover letter for a new job or university application.
Coursera
Founded by US academics, Coursera offers everything from free, interest-level courses, to professional certificates, masters programme certificates, and online degrees. Costs range from $39 to $9,000.
Over 58 million learners have taken Coursera courses, with a focus on professional training to help make you better equipped for your job. The professional certificates highlight how an area is growing, why this skill is in demand, and which professional accreditations you need to meet.
The site also offers some insights into how online learning is changing, e.g. the Machine Assisted Peer Review – a machine learning programme that can automatically assess 48% of Coursera's 1.9 million submissions.
For details see: https://www.coursera.org
Open Learn
One of Britain's largest providers of distance learning for degrees, The Open University also offers free courses through Open Learn.
Free courses cover the arts, philosophy, history, psychology, and education from beginners to advanced with courses ranging from one to 24 hours.
Students require a site account (which will take at least 24 hours to set up) and will receive a free certificate of participation on completing a course.
For details see: https://www.open.edu/openlearn/
Alison
Alison offers free courses, although you need to pay for certificates and diplomas and the site includes adverts. The focus is on career-building courses. You can search for courses by selecting your industry, then look at the area you would like to specialise in.
For marketing, for example, if you select marketing communications, you will find a selection of courses, from a diploma in Public Relations, to a certificate in public speaking. Or you might go for digital marketing, social media marketing, online sales, etc.
The certificate courses generally require five hours of study while diplomas involve up to 20 hours.
For details see: https://alison.com/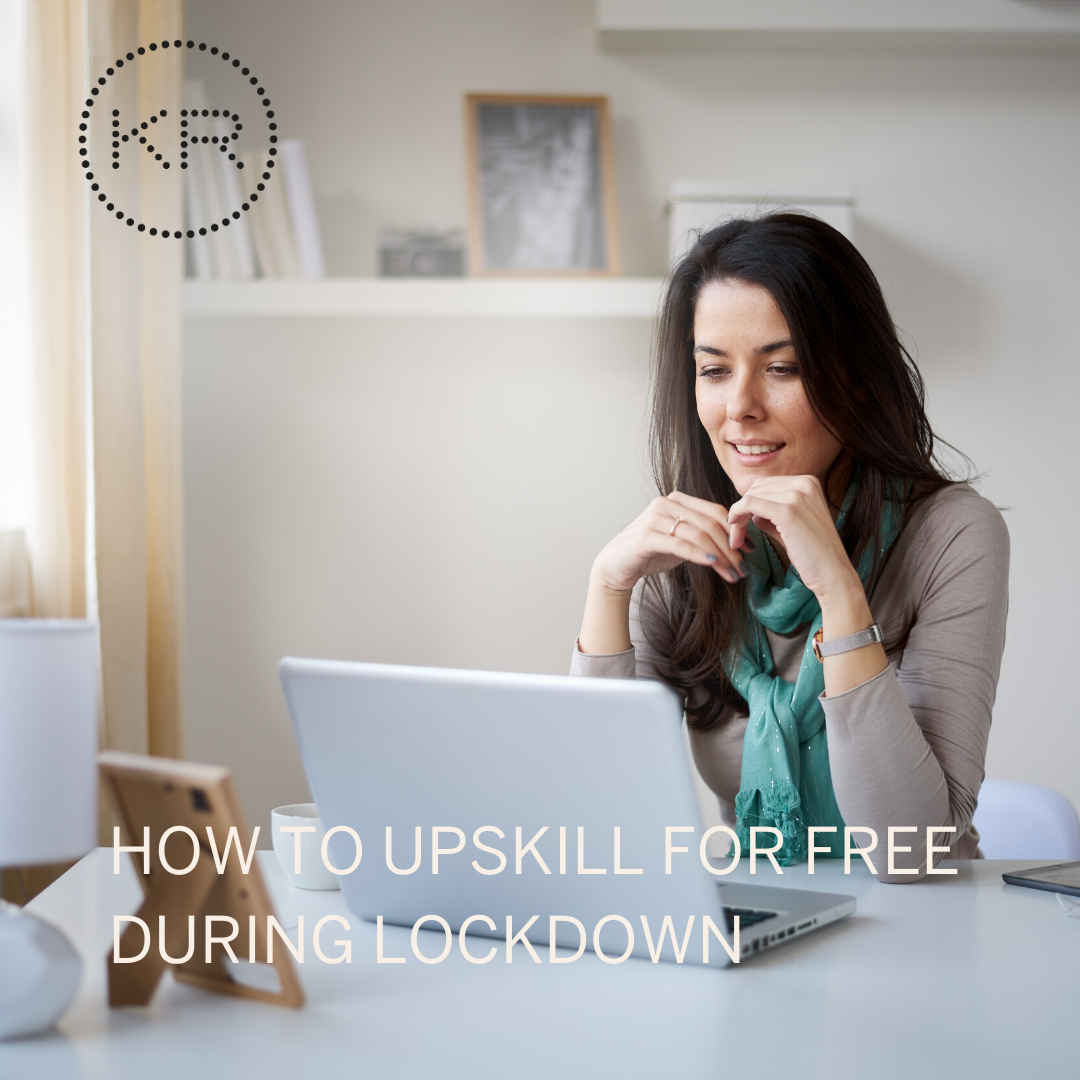 "Do what you can, with what you've got, where you are." – Theodore Roosevelt