Generation Alpha – An introduction
Posted on 16/03/20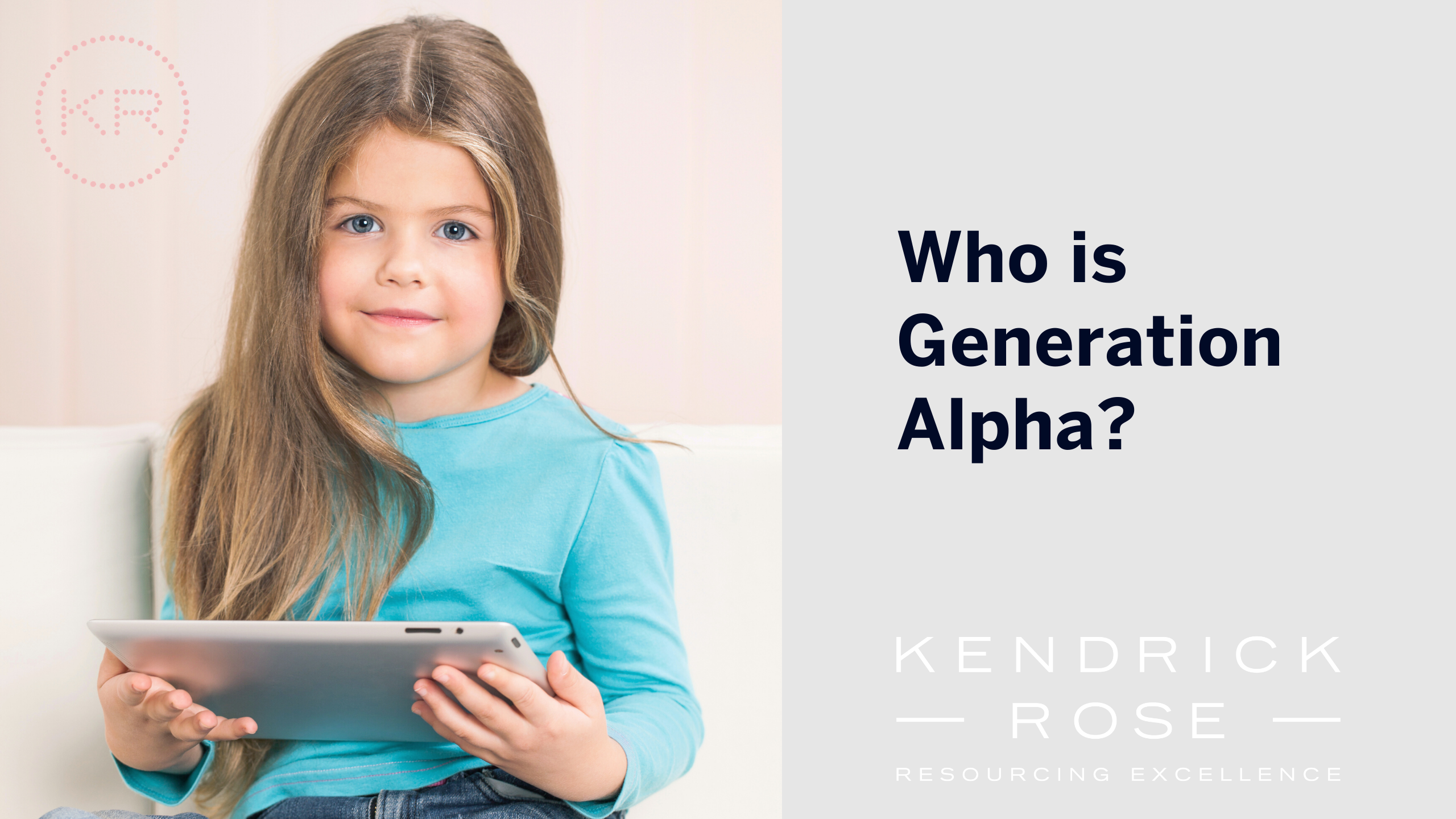 They were born after the i-Pad was invented, entering a world where tech rules, and those who understand it may rule with it.
Today's under 10s have never known a world without tablets and wi-fi, they type before they can write, swipe before they can read.
Generation Alpha is unlike any generation that has come before, entering a future their grandparents, parents, and even older siblings may never have imagined would exist.
Joe Nellis, Professor of Global Economy, Cranfield School of Management, explained some of the characteristics of our newest generation at a seminar in Jersey organised by Tim Guest.
"This generation will be the most educated generation the world has ever seen, the most dynamic, connected, and the most adaptable to technology." Professor Nellis said. "No-one knows how Generation Alpha will perform. But how they think and behave will shape our world."
Over 2.5 million Generation Alphas are born around the world each week and by 2025 there will be over two billion of them.
"Generations Y and Z were the first generations to be less well off than their parents, but Generation Alpha will be potentially better off. They are born into smaller families so command a larger share of family resources. They will take longer to assume adult responsibilities, such as mortgages. They will stay in education for longer, join the workforce later, and have children later. And many will even live to be over 100."
Issues affecting the world of Generation Alpha
Global tensions
Global migration
Sustainability
Pressure on natural resources
Globalisation
Artificial Intelligence and robots
Growing population
Global imbalances and income inequalities
Education
Urbanisation
Technological connectivity
How will business and society have to adapt to Generation Alpha?
"Generation Alpha will be the most demanding customers in history." Professor Nellis said. "They will know everything about a product before they decide to buy it. And they will have a very short attention span, so they will expect everything to work quickly for them and for businesses to respond immediately.
"The opportunity for powerful global brands will remain, but the stakes and risks will be even higher. It will be a tougher job to win the attention and loyalty of consumers, and much more likely that established brands will be ditched - due to news, spreading via a social media wildfire of a poor product, service, or ethics."
Services and products may have to become more customised as Generation Alpha expects what they consume to be tailored for them. Customer segments may shrink to one as individuals develop a power previously only held by groups.
"This generation will embrace complexity and will demand choices as they move through life, in and out of education and employment and leisure. They will be more entrepreneurial, less focused on wealth, and keen to make an impact on society.
"They will look for deeper experiences in education, specialising in subjects as Masters-level degrees become the norm. Regardless of personal debt, the generation will inherit vast levels of government debt, on a scale beyond what previous generations have had to deal with."
Recruiting Generation Alpha
Being born into a technological era, where everything changes quickly, means Generation Alpha will be adaptable and better at dealing with complexity than previous generations.
For employers this means that Generation Alpha will be good at processing data but will constantly need new challenges to keep them motivated.
Professor Nellis said: "As employees, Alphas will be tougher to keep motivated and challenged. In response, many types of work will become more like a series of individual projects and challenges with their own rewards.
"Alphas will be blessed in many ways, able to benefit from a world created by previous generations. But it's a world also loaded with challenges. The psychological impact of digital lives - the pace, the relentless change, connectivity, the lack of face-to-face contact - is yet to be fully understood. Alphas may become battle-hardened - or they may be a time-bomb."