Understanding the executive recruitment process in Jersey
Posted on 24/04/19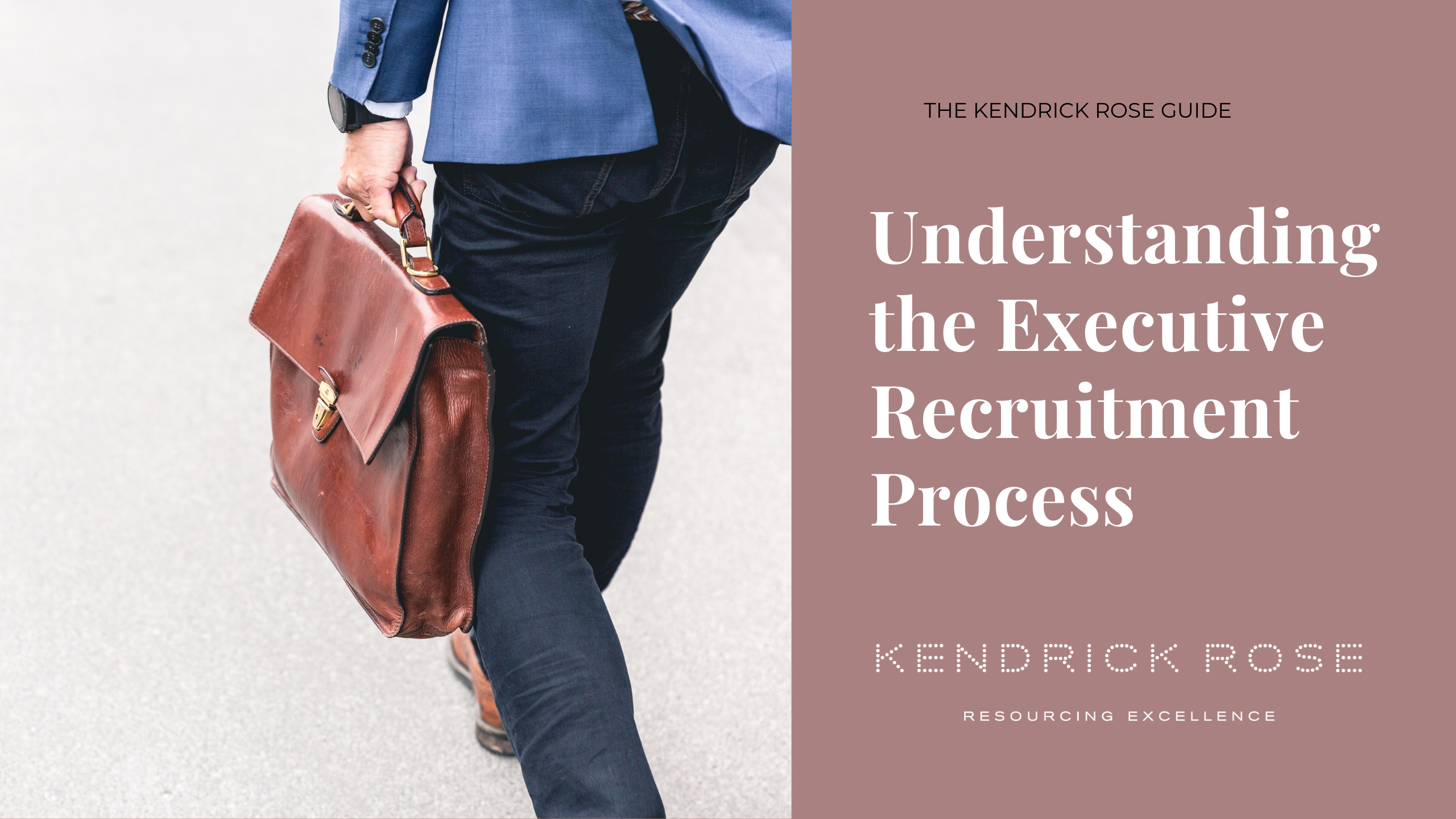 It sounds like an elusive zone, the exclusive part of the market, matching well qualified talent with well paying roles. In some ways, executive recruitment is not so dissimilar to other forms of recruitment; in others, it's a totally different world.
Executive recruitment in Jersey refers to jobs which are generally at least two, or three steps above graduate level right up to C-Suite recruiting for positions like a CEO (Chief Executive Officer), COO (Chief Operating Officer), or CFO (Chief Finance Officer).
Salary expectations for executive roles vary greatly across industries but we're generally talking a minimum of £50K, with some senior management or director level roles potentially offering salaries over £100K.
Almost every sector has executive level jobs it needs to find new employees for – from public sector to legal, accountancy, finance, marketing, and professional services. In Jersey, however, the Finance Sector remains a huge driver for this type of role.
Why companies hire executive recruitment agencies
Over the past decade most companies in the Island, like in the UK, have intensified their efforts at recruiting through their own networks. Social media has transformed the jobs market, making it easier for firms to create an advert and share it on Facebook, LinkedIn or other online platforms. For many roles, especially graduate-level or support roles, this makes sense and can work well.
However, the higher someone goes up the career ladder, the less likely it is they will click random social media posts to apply for a job. Where is the link leading to? Is it real? They're legitimate questions people may have, especially if you are in a senior role and may be worried about being targeted by cyber criminals.
With top level roles, there's also the issue of how much information a company wants to put out across its own media. When people have long notice periods the recruitment process will start long before a firm may want clients or team members to know a key person is leaving.
Executive recruitment agencies ensure a client can keep their name off an advertised role, providing a more discrete way to advertise a vacancy and attract candidates.
How does the executive recruitment process work?
The process begins when a client gets in touch with an agency to flag up a role. This might be in the early stages, especially if the client is looking for a steer on how to position a job for the market and the talent potentially available. Or it may be a full brief, with a job spec that is ready to go.
An agency will then consider the candidates they have registered and flag up the role to other contacts who could be suitable and find out if it could be of interest. Candidates who are already registered will have completed initial screening, for example, supplying evidence of qualifications, proof of identity, and in Jersey, evidence they are entitled to work.
Initial screening of candidates saves clients time and ensures any CVs the client receives are for people who are in a good position to be employable. The agency will then send over CVs of suitable candidates who have expressed an interest in the role and will then liaise between clients and candidates to set up interviews.
As with all jobs, a good agency should brief all candidates before an interview, so they know what to expect, however, with executive roles it goes a bit deeper. Senior level candidates will want to know more details about the job, the company situation, and the people who will be interviewing them.
Industry overview to give perspective
Sometimes organisations use an executive recruitment agency because they want an industry overview. As agencies specialise in certain types of roles in an area, they know what other employers are offering, and what candidates are expecting. This can help organisations get a feel for what is realistic to expect in terms of qualifications and experience and pitch the correct salary level.
An agency can also give a sense of perspective on the candidates because they have seen a wider selection of the sort of talent that is available for a role and can therefore help give insight into how a candidate benchmarks against others.
When hiring a senior team member with specialist skills, the talent pool may be quite small, and an agency may be aware of a wider number of people who could be suitable.
Understanding corporate culture
Corporate culture is very important, and an agent should take time to understand a company's culture so they know which candidates should be a natural fit.
While many areas of recruitment are about tangibles e.g. does someone have a certain qualification or set of skills, as many more are about intangibles. Corporate culture encompasses so many intangibles, that it takes skill, experience, and 'gut sense' another intangible, for an agency to get what a firm's corporate culture is really about.
Agencies need to take a long-term view with clients – getting to know them and their company, both in and out of the work environment, to really understand corporate culture.
It's just as important for consultants to get a feel for what makes candidates tick too, which is why face-to-face meetings, followed up with phone conversations and emails are vital to see how candidates communicate through all channels.
Professional matchmaking
Getting to know people takes time and executive recruitment firms need to get to know a lot of people. How do they do it? Networking.
Recruitment tends to attract people who like people, so by nature good recruiters tend to be outgoing and sociable. You should spot consultants out and about at business breakfasts, lunches, and even dinners, meeting people in all areas of business.
And it's not just linking people to jobs; it's about introducing people who can help each other in all sorts of ways. A consultant might put a client or a candidate in touch with someone to meet for coffee a long time before the right role becomes available.
It is however important to differentiate executive recruitment from executive search. While executive search involves identifying people who could be suitable for a role, and approaching them, with executive recruitment, agencies put forward candidates who have already expressed an interest in looking for a new role. Executive search may be appropriate when seeking to draw talent from a larger jurisdiction to Jersey but is not appropriate for on-Island recruitment.
Recruiting in Jersey
The Jersey market is smaller than many places, which might lead to you thinking everyone knows everyone. However, while people may be aware of names – people may also be more likely to have preconceptions because of what someone they know may have said.
Sometimes preconceptions about an employer are based on personal impressions or on information that may be out of date. An agency can dispel myths and set the facts straight, ensuring people don't miss out on roles because of something their cousin's friend's neighbour may have said!
Jersey's recruitment market offers many unique challenges but being close to your clients and candidates helps make other aspects easier. Travel time can be measured in minutes walking between offices, Island businesses tend to follow similar rhythms for holidays and times of activity, and candidates can often fit interviews or initial chats into a lunchbreak, making the process of putting people together a little simpler.
Overall, Jersey is a great place to work – for candidates, clients, and even recruitment consultants.
Are you looking for a new executive role in Jersey? Sign up for the Kendrick Rose newsletter to be among the first to find out about the best new jobs in the Channel Islands.