Is there room for romance in the workplace?
Posted on 12/02/19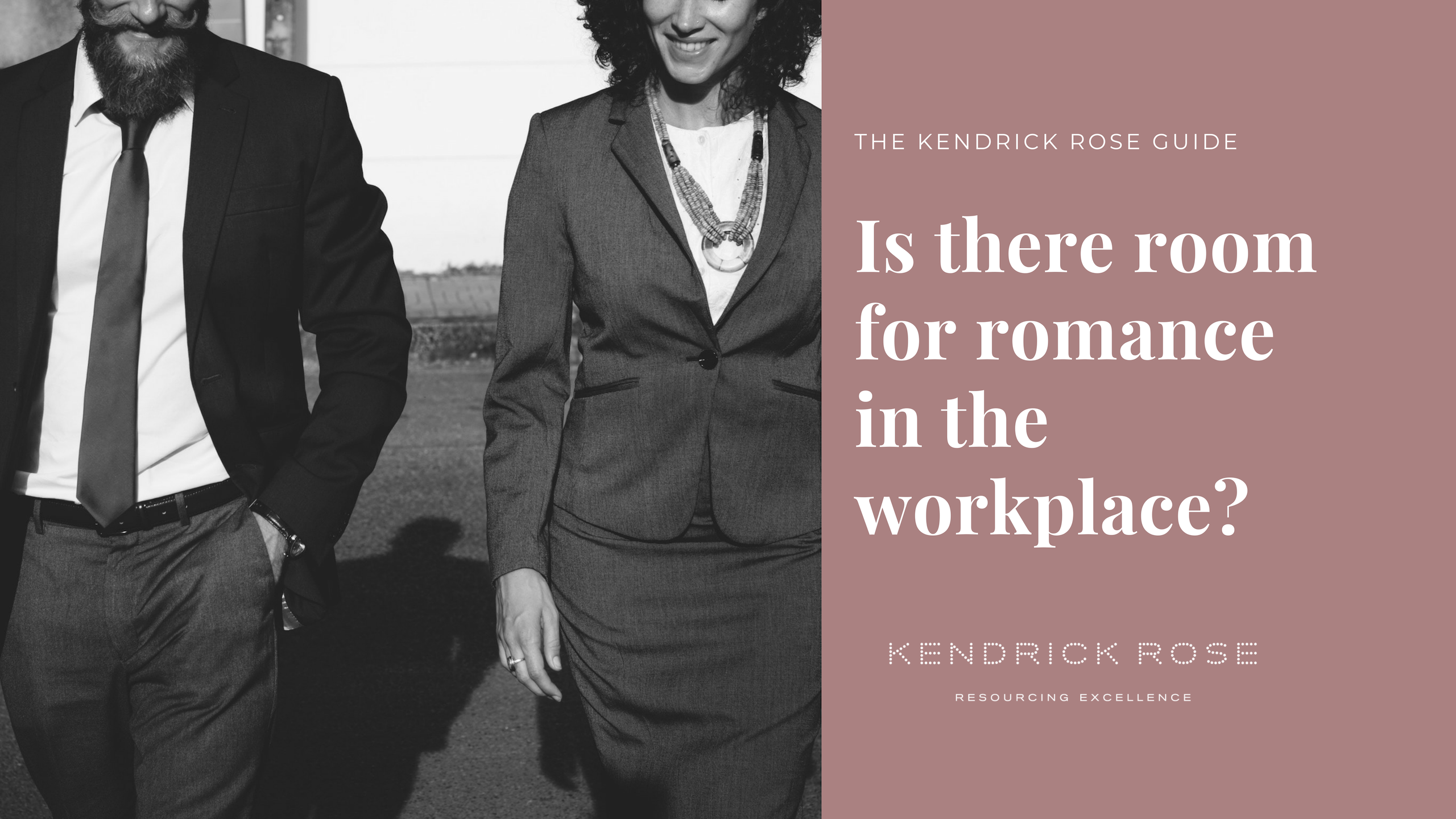 When a hug is harassment. Over a year after #MeToo went viral, is there room for romance in the workplace?
Valentine's Day comes but once a year, but unwanted attention from a colleague, or sexual harassment, can happen any day you go to work.
In October 2017, reports of sexual harassment against film producer Harvey Weinstein by female actors lead to women around the world sharing their stories of sexual harassment.
The #MeToo movement prompted many companies to consider their policies on sexual harassment and ensure they are operating within the law, protecting employees and at the same time, improving gender equality to create cultures where sexual harassment is less likely to occur.
However, change may be slower than media coverage might make you think. A survey by Fairygodboss, a career advice site for women, found only 57% of women surveyed thought gender equality had improved in 2018, while 70% felt the #MeToo movement had no impact on their workplace.
Despite clarifications over sexual harassment, relationships between colleagues remain a grey zone. Can team mates indulge in a bit of banter, give each other a celebratory, or commiserating hug, or even ask someone out on a date? Or is any form of contact or flirtation best avoided in case it crosses the line into sexual harassment?
When a hug is harassment
Research by the TUC in 2016 found more than half of women in the UK and two thirds of women aged from 18-24 had experienced sexual harassment at work.
Discrimination or harassment has an impact that reaches far beyond the negative effect it has on individuals. As well as creating a culture where people feel demoralised which can lead to loss of productivity, it makes it harder for firms to recruit and retain more women, thus entrenching the gender gap.
And, should things escalate, it can also create negative PR, damaging a firm's reputation and driving down its value such as with fashion retailer Ted Baker. When employees launched a petition last year alleging Ted Baker's CEO created a culture of 'forced hugging', which left sexual harassment unchallenged, the share price dropped by a fifth, losing over £70 million.
Shelley Kendrick, Managing Director, Kendrick Rose, said: "There's a big difference between a friendly hug between colleagues who have worked together for a long time and persistent, unwanted, contact between a boss and an employee. When someone you know well is upset, or has had some good news, it's normal to share in their sadness or joy, sometimes that's purely verbal, other times it may be a sympathetic look or even a hug. It's a question of what is appropriate, but it should never be uninvited."
Relationships in the workplace
Banning romances in the workplace can be difficult, unpopular, and even breach human rights. We spend so much time at work, sometimes in high pressured situations, where we may confide in and rely on our teammates, it's only normal some people will start to find each other attractive.
An important question for offices is how to manage a situation to avoid liability for claims of sexual harassment or discrimination and ensure other employees don't fear a manager is giving someone preferential treatment or is discriminating against them because of a relationship.
The Chartered Institute of Personnel & Development (CIPD) suggests complaints should initially be dealt with informally, or if that is not appropriate, then by a manager or HR department. However, formal procedures should take place should the harassment be serious, persistent, or should the individual affected request it.
Shelley said: "Companies need clear policies on sexual harassment and discrimination and need to communicate these to staff and remind employees of them should they disclose they are in a relationship with a colleague. Firms need a process about raising complaints so people know what to do should an issue emerge, and line managers should be trained to discuss issues with parties involved and follow procedures. It the sort of thing that takes HR departments time to set up and get right but it helps protects the firm and the individuals involved."
When you need to disclose a relationship
According to CV-Library, a quarter of British office workers have had a romantic encounter with a colleague, and half believe it's acceptable to date someone you work with.
Deciding if or when to disclose a relationship is a tricky area. Do employees need to tell HR if they've had a snog, or wait until they're sending out invitations to their wedding? This is usually a matter best left up to the individuals to decide.
Research by totaljobs found 76% of workers would keep a workplace relationship a secret, with 60% of those surveyed saying they felt under pressure to be more professional at work and 51% saying they were concerned about gossip.
Some firms, especially in Finance, may have policies which effectively prevent relationships on grounds of compliance, conflict of interest, or inappropriate collusion, and you should be aware of company policies before starting a relationship.
If you are managing the person you're having a relationship with and don't disclose it, this could lead to accusations of favouritism, however, everyone is entitled to a private life, and failing to disclose a relationship doesn't mean you lose your rights to protection from sexual harassment.
Shelley said: "Creating an open culture, where everyone feels supported may encourage employees to disclose relationships at an earlier stage and help prevent situations escalating should one party feel uncomfortable. Disclosure shows intent and consent from both sides. However, it doesn't mean it will be easier to continue working together should the relationship break down, so it's advisable for both parties to consider whether a relationship is worth the risk, and to have a back up career plan, with an exit strategy, should the relationship end badly. Being dumped by your girlfriend or boyfriend is one thing but being dumped by your boss is another!"
Are you considering a new role? Check out our latest jobs in Jersey or get in touch with Kendrick Rose for a consultation about new opportunities.