Is 2020 the year for a career change?
Posted on 12/12/19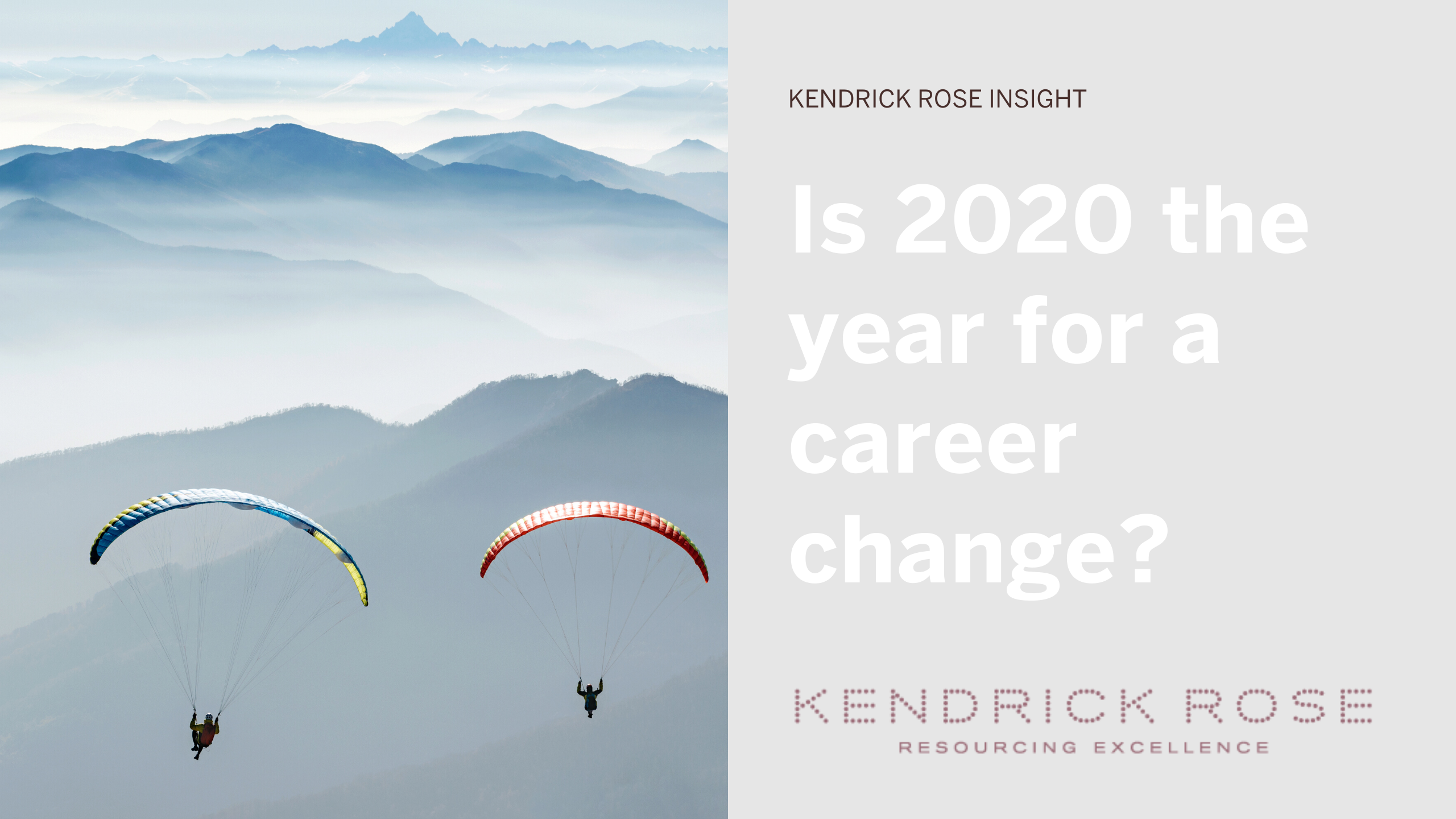 December is a time for many traditions. We end the year with feasting and festivities, celebrating the good things we have in our lives with the people we care about. Mince pies and turkey. Santa and carols. Parties and presents. There's a lot going on!
However, as the end of the year approaches, and we sign off for a few days, we hopefully get a moment to reflect. Where are our careers going? Where are our lives heading? Was 2019 a year when everything came together, or should we make some changes?
Work occupies such a big part of our lives that if we are not happy in our jobs, or our careers, they can impact how we feel about so many other things.
The jobs market in Jersey is the strongest it has been since before the global financial crisis over 10 years ago and despite the uncertainties many organisations have faced over Brexit, 2020 looks set to be another year where we can expect to see strong demand for the right talent.

Talent in demand

Our Financial Services industry has grown from strength to strength, creating new roles as firms have consolidated and expanded. For anyone with the skills and desire to work in Financial Services, there are great opportunities to start and develop careers in addition to fantastic executive roles.
Accountancy continues to be a sector where there are ample, well paid positions for those with the right qualifications and experience. Employers still want to see the relevant qualifications (ACCA, ACA, CIMA), along with skills such as the ability to lead teams, work across jurisdictions, or have other areas of expertise.
Compliance was the buzz word of 2018, as organisations prepared for the introduction of the General Data Protection Regulations. Organisations may now be well on top of their data, but we've continued to see strong demand for staff in all sorts of compliance roles during 2019 and expect that to continue in 2020.
Finding the right people for digital marketing roles has been a challenge this year as some of the roles require a skill set that is quite specific. There are digital marketing courses taking place in the Island so it will be interesting to see whether Jersey can grow its own talent for these roles, or whether organisations need to look beyond traditional candidates in 2020 for the right experience and skill set.
In many ways, this summarises the predicament many organisations find themselves in: how do you find talent in growth areas when most of your working population is already employed using the skills employers are prepared to pay the most for today, rather than take a punt on for tomorrow?
There's a bit of a 'chicken and egg' situation, and in Jersey, this quandary appears to be addressed namely by Digital Jersey, though various courses and conferences which share new ideas about the future of work. And by larger, multinational organisations that bring innovations from other jurisdictions to the Island, exposing employees to new ways of working.

Lifelong learning

It takes a lot of conviction and determination to leave a job and retrain in another area, which means lifelong learning is a more achievable approach for most of us. Many employers will help with costs for training in work-related areas, while members of professional organisations can often access courses at reduced rates. And don't forget online courses or apps, there's a lot you can learn informally - through TED Talks, reading journals, and even just picking up a decent newspaper or magazine!
The latest Jersey Opinions and Lifestyle Survey found 47% of respondents felt their career would benefit from training in leadership, 34% said they would benefit from specialist technology training, while 22% of those surveyed thought they needed help with computer/digital skills. Just 27% of people surveyed said they didn't think they would benefit from adult education or training.
Learning and growing is about much more than changing jobs – indeed just 24% said it was to enable a career change. 43% said training would help them do their current job better, while 53% said it was for personal satisfaction.

Stay hungry. Stay foolish

In a speech to Stanford graduates, the late Apple co-founder Steve Jobs was quoted as saying: 'Stay hungry. Stay foolish'. That was nearly 15 years ago. The jobs market has changed. The world has changed. And even Apple has changed. But the advice remains timeless.
We really all have little idea what the future holds, which jobs will pay the most in 20 years' time, what skills will keep us working for longer. However, we do know that doing something you enjoy, working with people you respect, and finding a challenge in what you do every day, the scope to grow, and the pleasure of seeing others grow, will give us the best chance of career satisfaction over the longer term.
At Kendrick Rose we work closely with a wide range of organisations in Jersey to find the right people for the right roles. For guidance about your next step in 2020, please get in touch.


This article first appeared in the Jersey Evening Post Winter Careers Supplement.