Five ways interviewers work out what you're like before you say a word
Posted on 17/06/19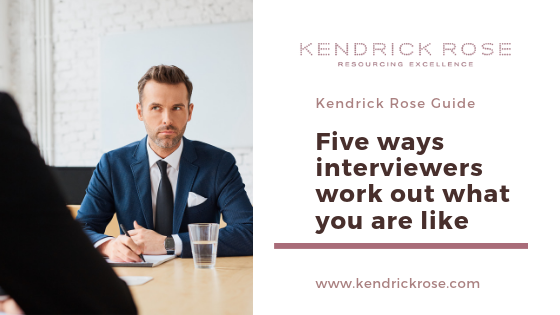 They say actions speak louder than words, and when it comes to job interviews, what you do before you even start an interview may carry as much weight as what you say in it.
Everyone has their favourite story about a friend of a friend who did something totally outlandish. Often these stories revolve around dates or stag parties that went wrong, but sometimes, stories emerge about interviews.
There's the brilliant career that could have been, if a candidate hadn't mistaken the CEO for a cleaner, the interview that disintegrated when a candidate sat down in the wrong chair, the interview where the candidate sat down and missed the chair. The stories go on, and on.
We all know social media can be an incubator for fake news, however, when it comes to anecdotes about interviews, if you strip away the embellishments, some tales about the methods interviewers use have a useful message.
Here are five techniques interviewers may use to find out more about you.
First impressions count
Most employers make a judgement about you in the first few minutes of meeting, although you probably have more than the mythical four seconds. A 2015 study by Frieder, Van Iddeking, and Raymark found 70% of interviewers took less than 15 minutes to make a decision on a candidate.
Research by Monster found employers rank their first impression of you as the second most important factor in hiring you (24%), behind work experience (36%) but above education (12%).
According to Monster, the most important factors contributing to making a good first impression for employers are good time keeping (96%), interview preparation (93%), ability to hold eye contact (82%) and personal appearance (73%).
This means that an awful lot goes on in an interview before you even start to speak, that determines how well what you say will be received.
Arbitrary tests for cultural fit
Some employers may use seemingly arbitrary tests to judge whether a candidate will fit their corporate culture.
Trent Innes, Managing Director of Xero, an Australian accounting firm, recently revealed he uses a coffee cup test - seeing whether candidates clear away a cup after using it – to see how considerate they are.
Another riff on this is the 'sweet wrapper test' – someone dropping a sweet wrapper near a bin to see if you notice and pick it up.
Never forget that an interview may begin long before you even reach the meeting room – employers may ask receptionists, or anyone else you spoke to for feedback.
Other CEO tests include observing whether candidates send a thank you email after an interview – the rationale being that it shows how well-mannered a candidate is, and whether they are resourceful enough to find an email address; or sending a candidate a text late at night or early in the morning at the weekend to see how responsive they are.
Although these sorts of tests tend to be more common in fast-growing start-ups than in larger enterprises with an HR department and established procedures, they are something to be aware of.
Social media checks
Checking out candidates on social media before an interview is not unusual, with over 70% of employers using social media to screen candidates, according to research by CareerBuilder.
However, with most of us already conscious about the risks of having an open profile, candidates who do make a mistake may find themselves more harshly judged.
54% of employers surveyed by CareerBuilder have found content online that made them decide not to hire a candidate, with reasons including the candidate posting provocative photos, posting about drinking or drugs, or posting racist or discriminatory comments.
And it's not just employers. Applicants for US study or work visas must hand over social media profiles and usernames for scrutiny.
When 'liking' a post is considered endorsement, curating your social media profile so that it says what you want it to say about you is vital.
Predictive Hiring Technology
Predictive analytics may increasingly be used to calculate how good a fit someone will be for a job, and as data sets get larger, the possibility of a recruiter being able to make an accurate prediction should grow.
Analytics can be used to weigh up differences between candidates, looking at how different candidates' skills compare, which are most useful for a job now, and which might be most useful as a job evolves.
Recruiters can also use data to predict whether a candidate is likely to accept a job, reducing the risk of wasting time on a candidate who pulls out at the last minute, helping speed up the recruitment process and shrink costs.
By assessing candidates in a data-driven way, recruiters may also be more objective as they will be relying less on first impressions.
AI to screen candidates
Ever been interviewed by a chatbot? As chatbots transition from simple scripted software into AI powered tools, they become more useful in the early stages of an interview, asking candidates basic questions about skills and what they are looking for to help suggest suitable positions.
At a later stage in the process, AI can also be used to help interview candidates remotely, opening positions in places that a candidate might not wish to travel to for a first-round interview.
The software can track eye movements and tone of voice, highlighting points an interviewer might not dwell on. AI can also be advantageous for highly qualified candidates who may have experienced unconscious bias during interviews because of their name or gender.
Knockri, an AI screening tool, claims it creates candidate shortlists with 17% more people of colour and 6% more women than traditional hiring methods. However, any AI tool is only as good as the data sets and training it has been given, and if these include unconscious bias, AI may augment this.
How candidates can improve their chances
With so many factors determining how employers judge a candidate before they formally start an interview, or in the beginning, candidates need to be aware how they present themselves at an earlier stage in the process.
Shelley Kendrick, Managing Director, Kendrick Rose, said: "Preparation is vital. Candidates need to take time to research a role, looking at its website, and social media profiles, and thinking about what they can really add to the company if they were to get the job. Candidates applying for a role through a recruitment agency should also make the most of their recruitment consultant and their expertise in the area – asking them questions about the company, the staff, and the people doing the interview.

"If an employer has a choice of two equally well qualified people, the small things, like being on time, dressing the part, smiling, and making eye contact are even more important. Good employers in Jersey want talented people and the best interviews are those where candidates give themselves the opportunity to show what they can do, and how well they would fit into an organisation."
For more tips on how to ace an interview check out our guide to going the extra mile and standing out.
If you're looking for a new role in finance, compliance, marketing, legal, professional services or many other executive roles, take a look at our Jobs Page for the latest vacancies.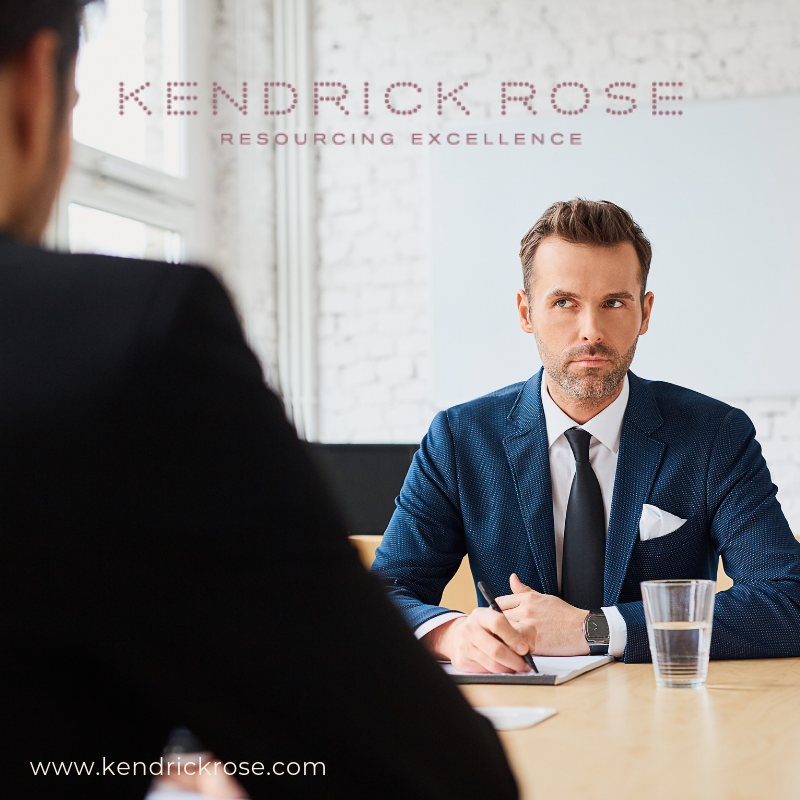 "Good executive recruitment agents have a lot of background knowledge and they can really help you understand the role – this can give you an edge over someone who might be applying directly who doesn't have anyone to guide them. At Kendrick Rose we like to get to know candidates properly so we can understand their strengths and guide them to the right role. " - Shelley Kendrick, Managing Director, Kendrick Rose