Do we get enough holidays in Jersey? Take our survey to share your views
Posted on 13/06/19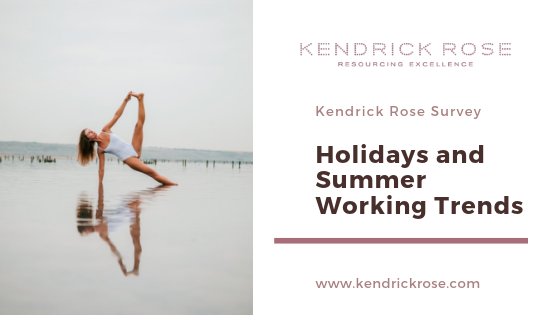 Paid leave varies greatly around the world. In America, leave is entirely at the discretion of the employer, with a quarter of firms not offering any paid leave.
In France, it's much more generous – 36 days paid leave comprising 25 days holiday and 11 bank/public holidays. In Italy, employees get 32 days leave, however, the extras are quite interesting. Getting married? Here's 15 days paid leave as a gift. Employees can also take up to 104 hours a year for family or personal reasons, such as taking a child to the doctor, or going to the bank.
The UK follows the EU – where it's obligatory to give full time staff 28 days paid leave a year; however, it's typical for firms to give staff 25 days for holiday, plus eight days of bank/public holidays.
In Jersey, under the Employment (Jersey) Law 2003, the minimum is two weeks paid leave a year, plus bank holidays, which includes Liberation Day if it falls on a working day – taking it to 18 or 19 days.
Jersey's Employment Forum is set to review the amount of leave employers in the Island are obliged to give staff.
A few years ago, tech firms in America began offering employees 'unlimited holidays', the idea being that employees could choose how long to take off, so long as they got the job done. Firms doing this include Netflix, LinkedIn, HubSpot, and Eventbrite and has spread to the UK, with asset management firms such as Virgin Management adopting the policy.
Could 'unlimited leave' work in Jersey, or do you already struggle to take time off? And if your holiday is taken up with childcare or life admin, is it really a break?
Take our Kendrick Rose survey to share your experiences. For a chance of winning a luxury afternoon tea at Longueville Manor please fill in your contact details at the end.