Workers Reveal The Goodwill Gestures That Make Them Happy
Posted on 06/12/16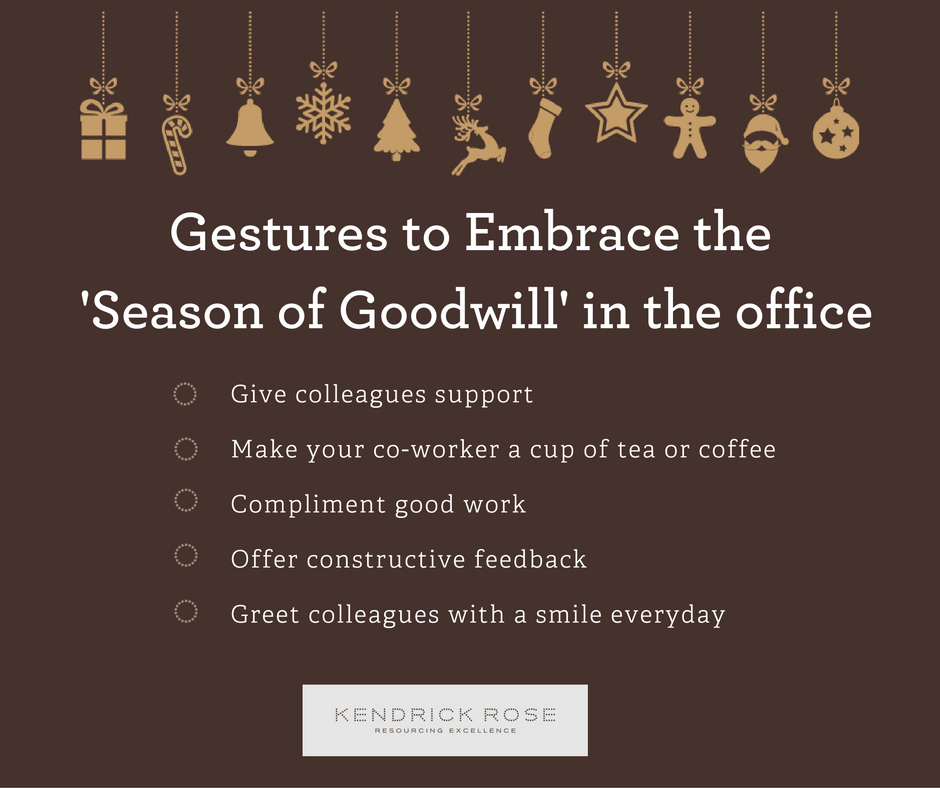 If you want to embrace the 'Season of Goodwill' in your workplace this Season, these are the top ten gestures that employees say make them happy around the office:
1. A colleague giving them support (58.6%)
2. A colleague making them cups of tea or coffee (43.3%)
3. Being complimented on their work (32.7%)

4. Being offered constructive feedback (28.2%)
5. Being greeted with a smile everyday (26.6%)
6. A colleague helping out when work becomes overwhelming (24.1%)

7. Being taught new things (19.8%)
8. A colleague bringing in snacks for the team (13.8%)
9. A colleague covering their shifts for them (3.5%)
10. Being sent funny emails (3.3%)

Over two thirds (68.9%) of workers say that they are made happy by goodwill gestures from their colleagues, with a further 84.2% stating that they return the favour.

This is according to new research from the UK's leading independent job board,
CV-Library, which also found that 91.9% believe that these gestures help them to build relationships with co-workers.
The survey, which explored the attitudes of over 1,100 UK workers, found that the majority of employees (90.5%) believe that these gestures make the workplace a more enjoyable place to be.
Now is a great time of year to go the extra mile. As thoughts turn to 'goodwill to all men' (and women) we can all take small steps to brighten someone's day.
Appreciation is contagious
Appreciation breeds appreciation. When we feel appreciated we get that 'warm inside' feeling, naturally, we want to pass it on.
It may sound a bit corny but when employees feel valued and respected, they tend to show it in the workplace and to their clients, families and friends.
What do you think?
Let us know on social media how your acts of kindness have made a difference.
Source: recruitmentbuzz.co.uk