The rise of the 'digital office'
Posted on 27/10/16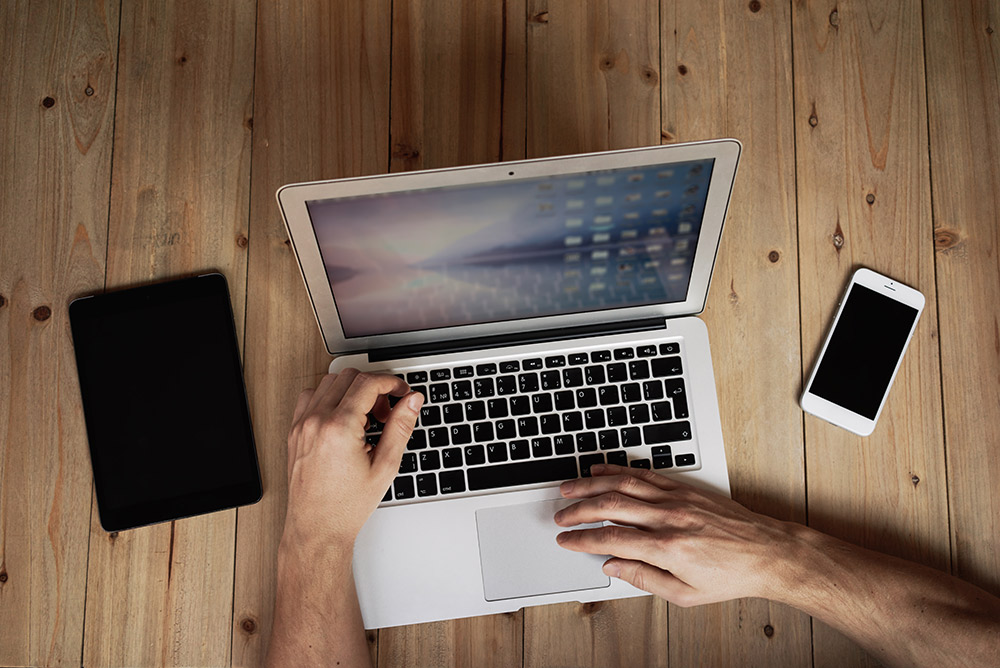 With Lauren back at work after maternity leave, it made us think more widely about flexible working hours. In this blog we reflect on the nature of how we work and how companies are reacting to the greater demand for flexible working...
Many of our candidates, men and women, want flexible working arrangements for one reason or another. We see a greater percentage of people looking for positions at companies who can offer flexible and remote working arrangements.
In fact, a FlexJobs survey found that millennials, (1980-2000) - the largest generation in the workforce and vocal proponents of work flexibility - want to work either part-time or flexi time so they can spend quality time with loved ones (55 percent), pursue a creative passion (39 percent), and travel (38 percent).
Indeed, we no longer work like previous generations; Baby Boomers (born approx. 1946 – 1969) and even Generation X (approx 1970 – 1990) are more akin to working 9-5 in a job they would expect to have for life, complete with a huge pension.
Millennials, or Generation Y (1980-2000) and even more so Generation Z, (1995–2009) appreciate how technology can afford them the ability to get the same job done, no matter where in the world they are.
Technology enables a 2 way dialog between employers and employees at any time.
In this millennial-oriented and candidate-dominated market it stands to reason that companies now look at how they can retain their best talent by accommodating a new paradigm of working.
But, flexible working has to suit both parties: Microsoft for example, operates an 'Anywhere Working' initiative that allows employees to choose where, when and how they work.
It stands to reason, companies don't just offer flexible working out of the goodness of their hearts, they recognise these arrangements are part of a productivity issue which ultimately has an impact on their bottom line.
Sarah Harman, HR manager for Johnson and Johnson says,
"We believe in being flexible with the working week… As the returning mums of Johnson & Johnson show, flexibility breeds loyalty, which makes business sense."
We have seen candidates being attracted to certain company cultures. They research companies which they know offer more flexibility and a broad approach to working habits. The idea of working differently becomes a criterion that people are expressly looking for before they'll sign on the dotted line - it's not a perk or reward.
Conversely, our clients have appreciated how people want to take an afternoon off and catch up on Saturday morning, and that's perfectly fine with them.
They are starting to understand this new technology-driven paradigm which combines digital and physical work. The physical work place is being replaced by the 'digital office' and younger workers especially are fully aware of this, they know that they can email or call someone from anywhere.
From a recruitment perspective, we understand a company culture and we seek to find a good match; negotiating what is best for both parties is is a key component of ensuring the best offer is on the table.
Working life is far more fluid than it used to be and we are poised to understand the complexities of a modern, technology driven work environment. We like to reach a the best arrangement which works for both parties.
Sources: Forbes, Telegraph, FlexJobs