How to be 'Social' in your professional world
Posted on 14/04/16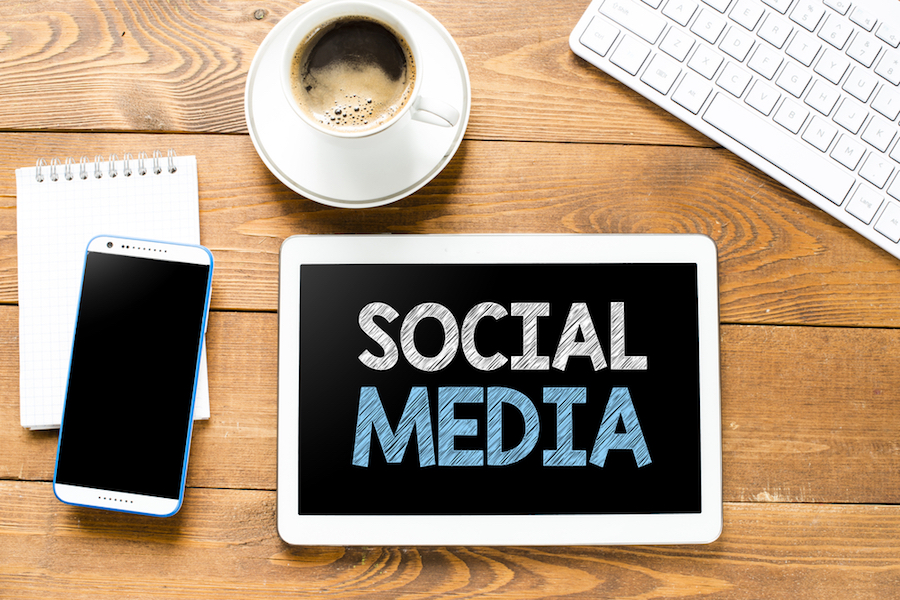 In today's digital world, social media and networking has quickly become a popular method of communication and a key tool for finding a job.
Candidates are active on social networking sites on a daily basis and more than a third of all employers utilise these sites in their hiring process.
Facebook, Twitter, LinkedIn, and Google+ allow employers to get a glimpse of who you are outside of your CV, cover letter, or interview.
If you are looking for a job the chances are you will be found online by your potential new employer.
In a recent survey of over 2000 HR managers by Careerbuilder it was revealed that 37% of employers use social networks to screen potential job candidates.
It's commonplace for companies to browse your social media profiles to evaluate your character and personality, some even base their hiring decision on what they find.
Be socially prepared on Facebook

Facebook is primarily used by companies to research their interviewees, so keep this in mind.
By tailoring what information is available, you can turn your social media platforms into a positive when looking for a new job.
There are several things to keep in mind when making your Facebook friendly, firstly edit your photos and de-tag any that may present you in negative light.
Your wall may have posts from as far back as the dawn of Facebook and these may not be the types of things that you want a potential employer to see.
Make sure that your statuses reflect your goals and make sure that they are appropriate. Constant status updates on how bored you are and how many interviews you have had will not go down well.
Facebook allows you to make your wall and pictures private; this is a good way to make sure that nothing slips through the net.
Finally, Facebook is also a good way for you to research companies and the people who work for them. You may even be able to look up the person who is interviewing you. This will give you a good indication of the things that they have been involved with in the past and might help ease the stress of the interview.
Learn to love LinkedIn

Your profile on this site should be employer friendly too and you should make sure that your profile reflects the type of job that you want. Most companies will have a presence on this site; they may also advertise vacancies here too.
You can follow our Kendrick Rose company page to get the latest jobs and read our regular industry blogs. And, you can also connect with Shelley Kendrick personally through LinkedIn.
Finally, you can find out so much about a company from their profile which is extremely helpful when preparing for an interview. company.
Be on Twitter

We at Kendrick Rose (@KendrickRose) regularly post jobs on Twitter. You can also follow the companies you are interested in and join in conversations through hashtags.
Twitter is a fast moving newsfeed; it's easy to stay connected on your tablet or i phone even when you are on the go. Granted, it isn't the only strategy for finding a job but in this digital age it's increasingly important to 'stay connected' in order to be ahead of the game.
For any advice on how to use social media as a professional tool please contact us.

IMAGE: Shutterstock Sources: The Undercover Recruiter.com, Forbes
Careerbuilder.com